Nursing home residents enjoyed Elvis concert, car show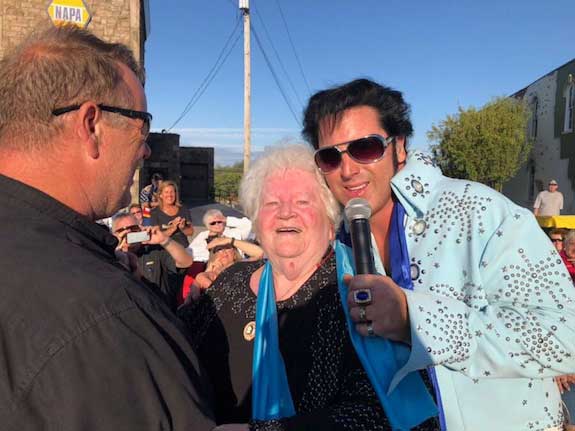 Photos from Orchard Rehabilitation & Nursing Center
MEDINA – Residents of Orchard Rehabilitation & Nursing Center thoroughly enjoyed the concert by Terry Buchwald, an Elvis impersonator, at Medina's Super Cruise on Wednesday.
This photo shows Patricia Mathews with her son, Kevin Hendershott, and Buchwald. Mathews is a huge Elvis fan and often sings Elvis songs during karaoke at the nursing home. She even has a life-size cut-out of Elvis in her room.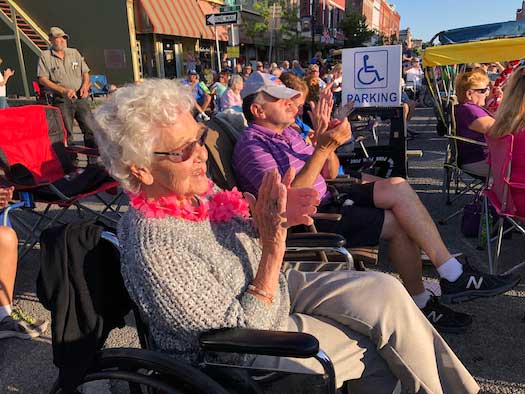 Millie Mruczek was among many residents at Orchard Rehabilitation & Nursing Center, formerly called Orchard Manor, who sat front and center for the performance by Terry Buchwald. He made a big entrance on his motorcycle and wore his  bedazzled attire.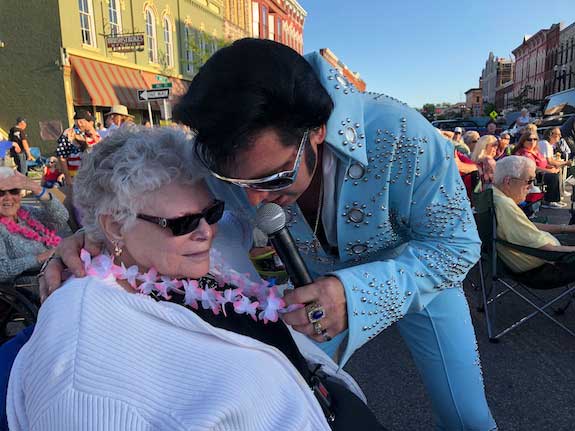 Elvis distributed leis and scarves, including one for Carol Ann Keppen. Buchwald also threw stuffed animals into the audience while singing "Teddy Bear." All of the Orchard residents received something to remember the evening. Buchwald sang many of Elvis's well-known hits and after a costume change, performed some country and rock and roll.