No snow, still lots of fun at Bullard winter event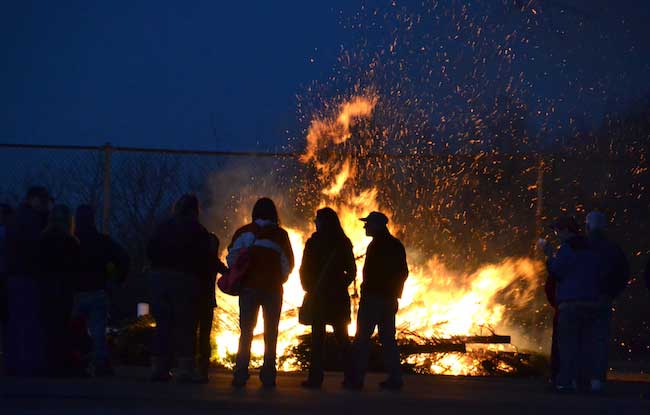 Photos by Tom Rivers
ALBION – Christmas trees are burned in a bonfire at Bullard Park this evening in an event put on by Energize Albion.
The Albion DPW collected the trees that were discarded at the curb after the holidays.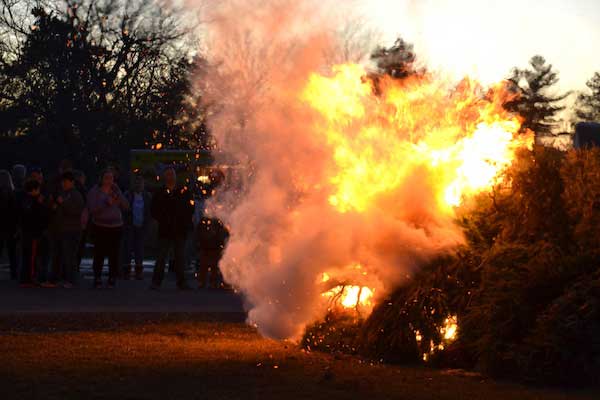 The bonfire was part of what was intended to be a winter celebration at Bullard today, with snow-related challenges, such as a sledding distance and snowboarding contest. The snow didn't last long when the temperatures hit 60.
Energize Albion was able to switch to spring-weather events, with basketball, kite-flying and other challenges.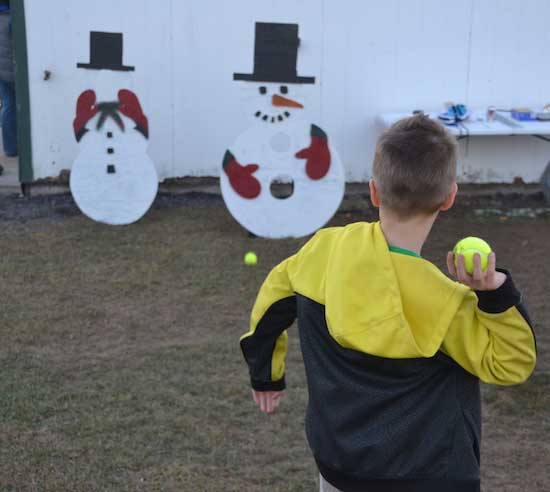 Isaac Sugar, 8, tries to throw a tennis ball through one of the holes in the snowman. Skip Stratton made the snowman cut-outs.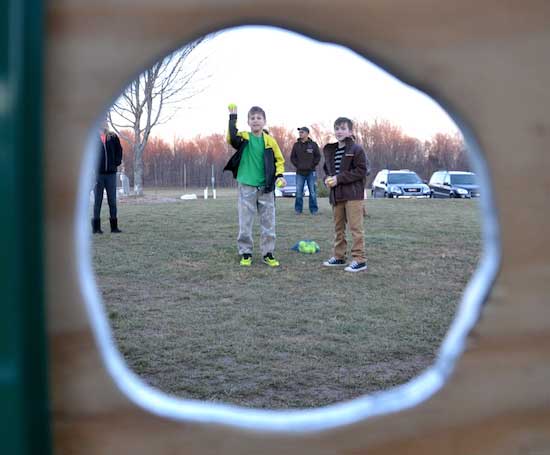 Isaac Sugar, left, and his cousin Aaron Sugar had fun trying to throw the tennis balls through the snowman targets.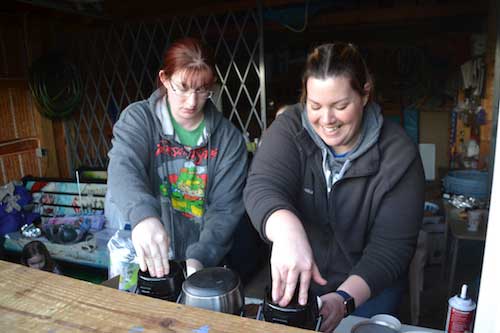 Crystal Hand, left, and Jessica Downey serve hot cocoa, which proved popular even on a warm day.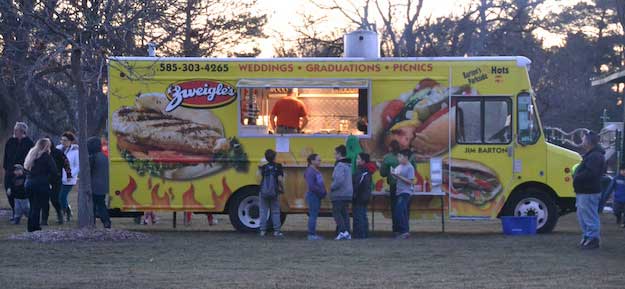 A food truck served hot dogs, hamburgers, fries and other food.