No serious injuries with dump truck-car accident in Clarendon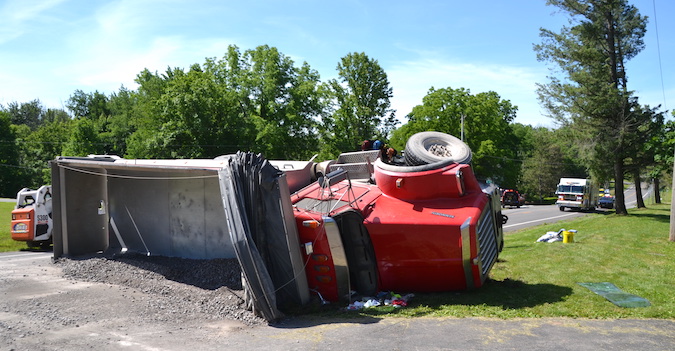 Photos by Tom Rivers
CLARENDON – A dump truck rolled over on Route 237 just after the Powerline Road intersection this morning at about 9:10.
The driver of the dump truck for PDS Construction in Hamlin was northbound and attempted to avoid a black Elantra, police said. (Most of the stone had been cleaned up from the road when this photo was taken.)
The dump truck struck the car and the truck tipped over, spilling about 20 tons of stone. The truck was hauling the stone from a Hanson plant in Clarendon to a solar project under construction on Redman Road.
Neither driver was seriously injured, a state trooper said at the scene. Both drivers were transported by ambulance to Strong Memorial Hospital in Rochester, police said. Neither vehicle had a passenger.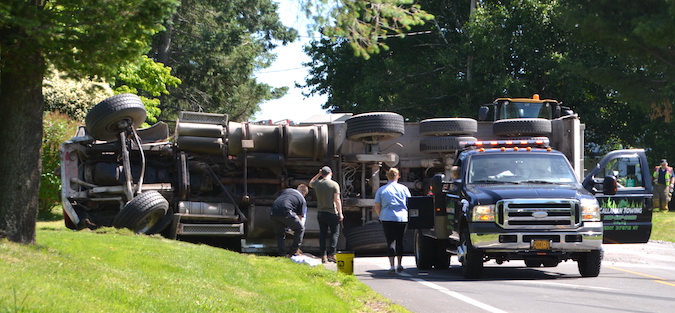 Nick Callahan of Callahan Towing, left, looks for where to attach a tow hook. Callahan was assisted with a bigger tow truck from Dan's Tire & Auto Service Center of Batavia.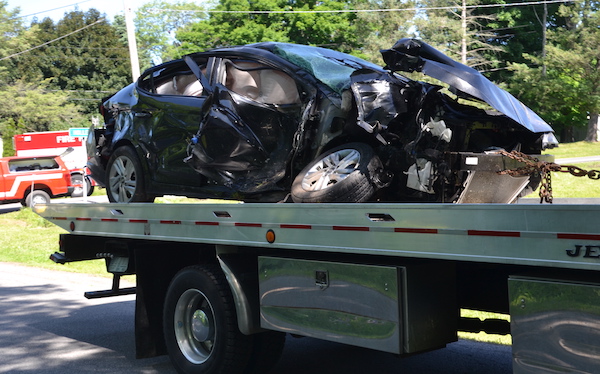 This Elantra was badly damaged from the collision with a dump truck.