No on-site dining, but Community Kitchen still serving many meals in Albion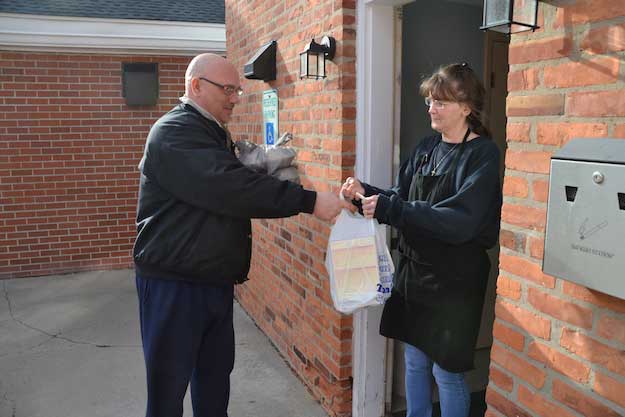 Photos by Tom Rivers
ALBION – Ron Oliver, left, of Albion receives two to-go meals on Friday from Faith Smith, director of the Community Kitchen at Christ Church in Albion.
Oliver took one of the meals to a friend who is usually a regular participant at Community Kitchen on Fridays.
The kitchen closed off its dining area last week and is continuing with to-go meals.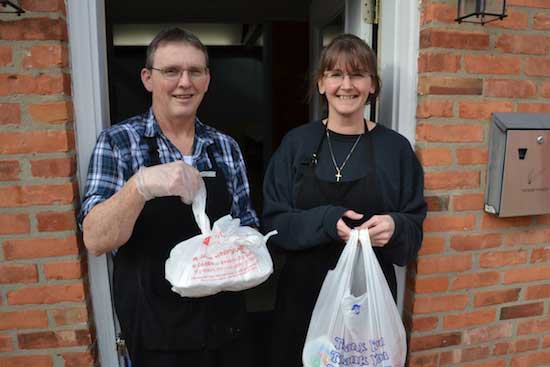 Smith and her husband Michael wait at the entrance of Christ Church on West Park Street for people to receive their meals. They made 75 meals on Friday which included tuna casserole, with peaches and garlic bread. The bread was donated by Subway.
The Community Kitchen typically welcomes 75 to 200 people. Mr. Smith said many of the people often will spend an hour or more in the dining area. They enjoy the chance to connect with their friends.
"A lot of people who come here love to socialize," he said.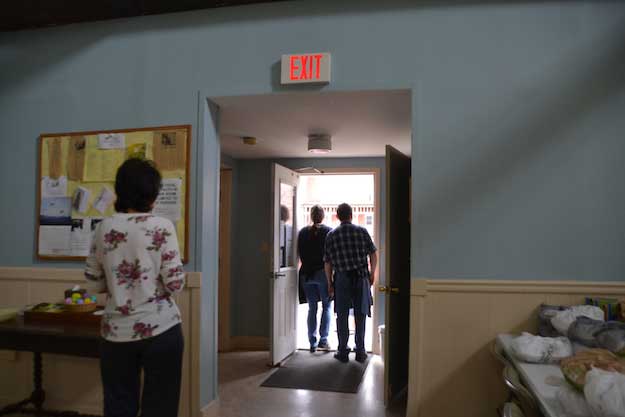 The volunteer crew of three looks for people to serve on Friday at about 5 p.m.
Faith Smith has been the director of the Community Kitchen for 11 years. On Friday she also prepared 15 kids' bags with cereal, gummy bears, granola bars and juice bags.
She also prepared 40 bags with food for senior citizens and 30 other family bags with food and activities, including kits for making Easter eggs. Some of the food for seniors will be set outside a seniors house to minimize any person-to-person contact.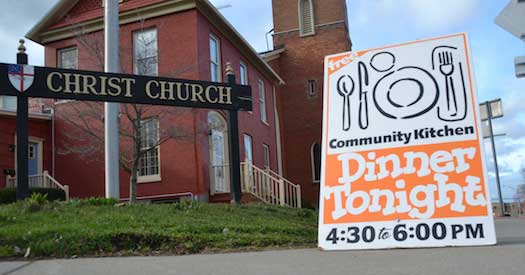 This sign lets the public know the Community Kitchen is open on Friday.