No injuries in Route 98 accident in Gaines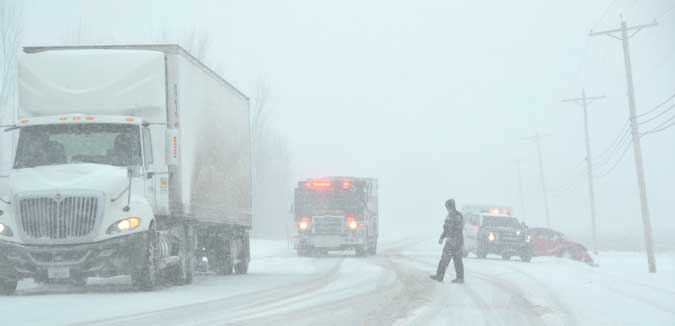 Photo by Tom Rivers
GAINES – An Orleans County Sheriff's deputy is directing traffic at about 1:30 p.m. after a two-vehicle accident on Route 98, south of Ridge Road. The car to the right had the most damage in the accident with the truck at left. No one was injured in the accident.
In addition to the Orleans County Sheriff's Office, the Albion Fire Department and Central Orleans Volunteer Ambulance responded to the scene.
Driving conditions have become more difficult as snow and wind have intensified since this morning.