No injuries in accident with tractor trailer and dump truck at 98, 31A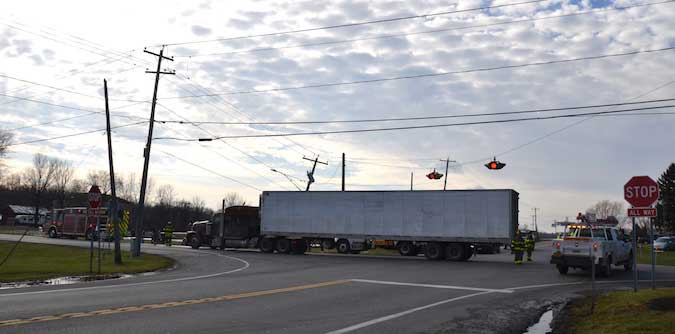 Photos by Tom Rivers
BARRE – A tractor trailer went through the intersection at routes 98 and 31A without stopping, and caused an accident with a dump truck from Keeler Construction, a state trooper said at the scene.
The accident at about 1:50 p.m. caused two utility poles to break. National Grid is on scene to replace the poles.
None of the drivers were injured in the accident.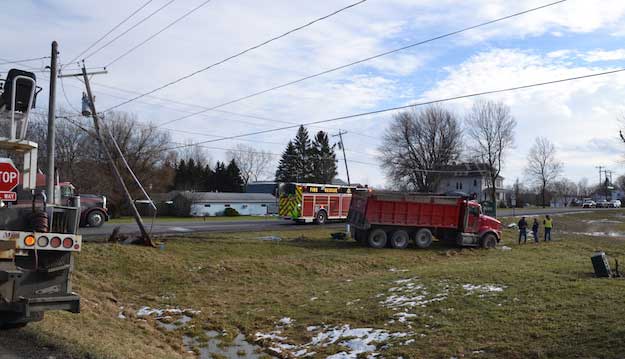 The dump truck from Keeler Construction was headed westbound on 31A and swerved and avoided causing major damage to the tractor trailer. The dump truck is shown at the southwest corner of the intersection.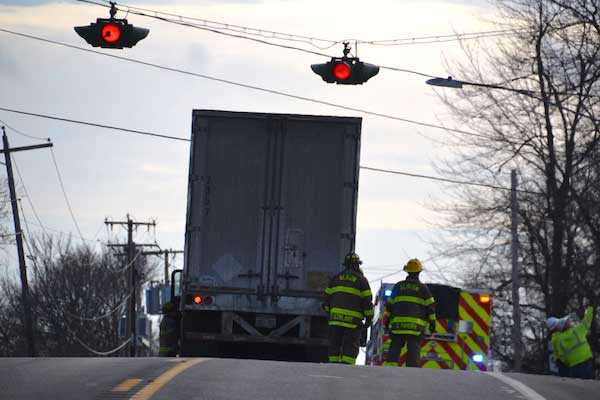 Albion firefighters Darryl Szklany and Dustin Pahura direct traffic at the intersection of routes 98 and 31A.