No Barre bash for Founders Day, but there is a challenging word puzzle
Editor:
The Town of Barre is celebrating our Founders Day on March 6th.  We won't be able to have an in-person celebration this year.
The Barre Betterment Committee has created a puzzle for you to celebrate with us. It's a little challenging, but we are confident you can figure it out!
A photo of the puzzle is here as well as a link to a downloadable pdf (click here).  Good Luck!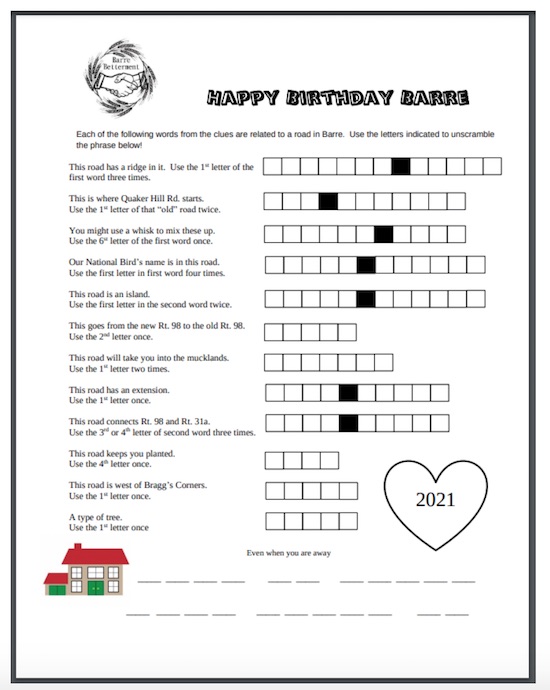 Betsy Miller
Barre