Niagara-Orleans All-League runners claim their spots in race at Lakeside
Photos by Tom Rivers
CARLTON – This trio races down the stretch in Saturday's Niagara-Orleans League meet at Lakeside Beach State park. Jordyn Centner of Newfane was 4th in the race, followed by Kaila Szczygielski of Akron in 5th and Madelynne Jowdy of Wilson in 6th.
The top seven runners earned first team all-league, with numbers 8 through 14 on the second team and 15 through 21 named honorable mention.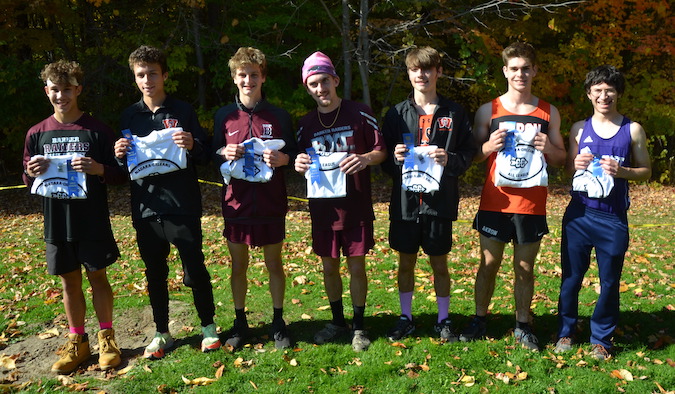 First Team All-League: Pictured from left include Mason Allee-Castro of Barker, 1st at 17:37; Jaydan Ruble of Wilson, 2nd at 18:04; Luke Fay of Barker, 3rd at 19:04; Dawson Donovan of Barker, 4th at 19:10; Joey-Dane Jones of Wilson, 5th at 19:22; Dawson Stone of Akron, 6th at 19:43; and Calvin Fournier of Roy-Hart, 7th at 19:50.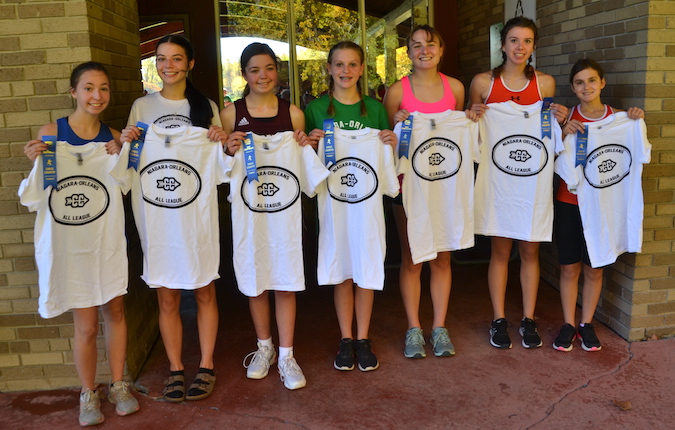 First Team All-League: Kylie Bowman of Newfane, 1st at 20:08; Catalena Ersing of Newfane, 2nd 21:32; Emma Evans of Barker, 3rd at 21:53; Jordyn Centner of Newfane, 4th at 22:15; Kaila Szczygielski of Akron, 5th at 22:16; Madelynne Jowdy of Wilson, 6th at 22:18; and Ella Ingwersen of Wilson, 7th at 22:22.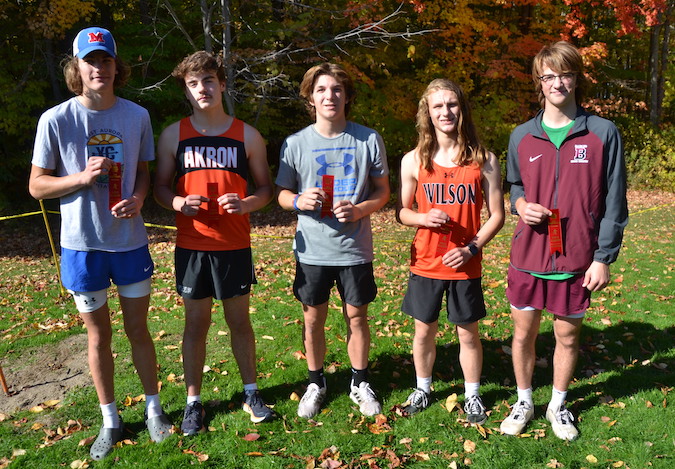 Second Team All-League: Jack Cecchini of Medina, 8th at 19:55; Dylan Drockford of Akron, 9th at 19:56; Noah Sandolfini of Barker, 10th at 19:58; Ryder Jones of Medina (not pictured), 11th at 20:02; Keegan Foxvog of Wilson, 12th at 20:09; Colton Cleveland of Akron (not pictured), 13th at 20:13; and Aidan Voss of Barker, 14th at 20:16.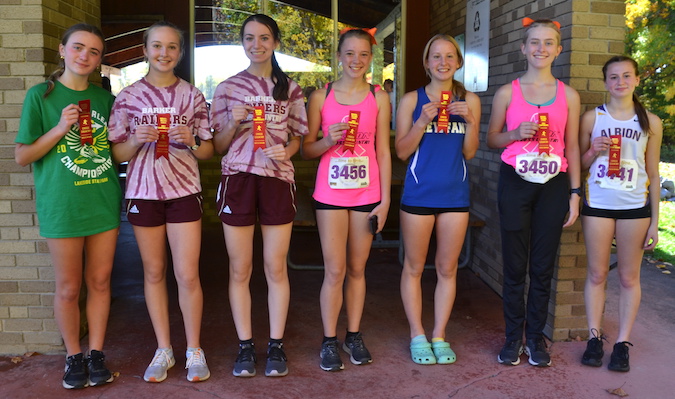 Second Team All-League: Isabella Pasquale of Newfane, 8th at 22:38; Mikala Woock of Barker, 9th at 23:01; Lydia Samson of Barker, 10th at 23:15; Kristine Wall of Akron, 11th at 23:41; Hannah Schulz of Newfane, 12th at 23:44; Emma-Marie Forrestel of Akron, 13th at 24:13; and Gina Sidari of Albion, 14th at 24:28.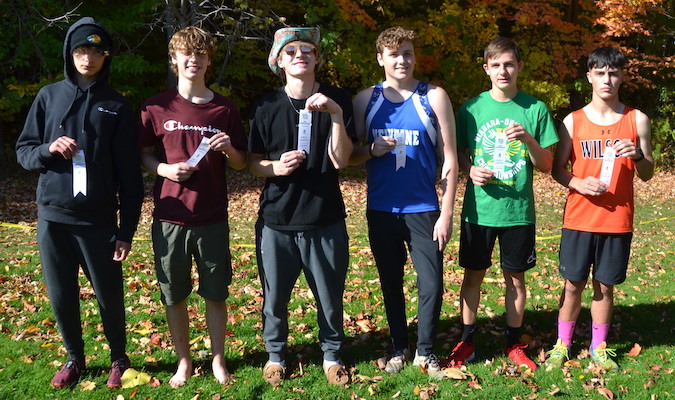 Honor Mention All-League: Albert Cimato of Barker, 15th at 20:21; Bradford Cantrell of Barker, 16th at 20:41; Zachary Szratter of Newfane, 17th at 20:41; Daenon Kopp of Newfane, 18th at 20:45; Isaac Monaco of Barker, 19th at 20:48; Henry Rigerman of Medina (not pictured), 20th at 20:49; and Tyler Johnston of Wilson, 21st at 20:54.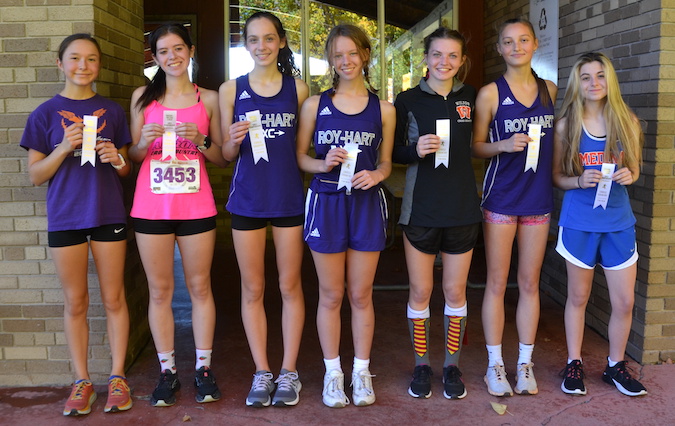 Honorable Mention All-League: Sara Siegmann of Newfane, 15th at 24:54; Julianna Rodriguez of Akron, 16that 25:00; Marissa Bryant of Roy-Hart, 17th at 25:07; Lily Stanczyk of Roy-Hart, 18th at 25:07; Cassidy Wagner of Wilson, 19th at 25:14; Julia Miles of Roy-Hart, 20th at 25:16; and Ariel Smith of Medina, 21st at 25:26.