Niagara Falls man charged with DWI after driving into canal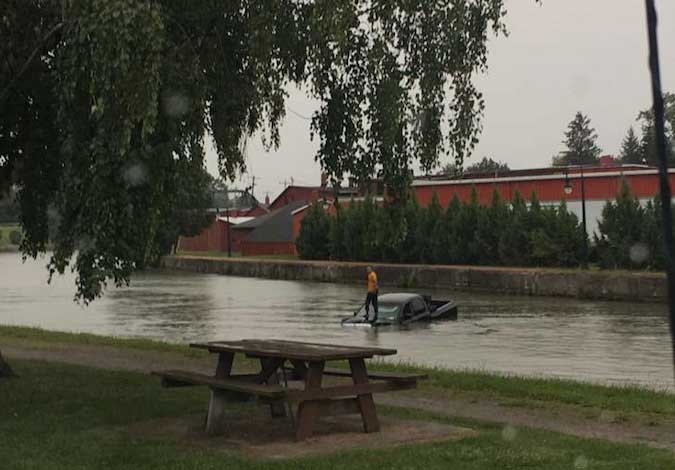 Provided photo
MEDINA – A Niagara Falls man has been charged with driving while intoxicated after driving into the Erie Canal on Thursday evening.
Lee Farley was observed driving erratically on North Gravel Road from Ridge Road to the canal. He just missed hitting the lift bridge and utility poles by the canal.
He took out a traffic sign and plunged into the canal with a black pickup truck.
He had the window down in the driver's door and was able to get out. He was standing on the truck as it sank into the water.
He swam to the shore and was helped out by Medina firefighters and then taken into custody by Medina police.
He faces additional charges of aggravated DWI and reckless driving.