New windows going in County Treasurer's Office in Albion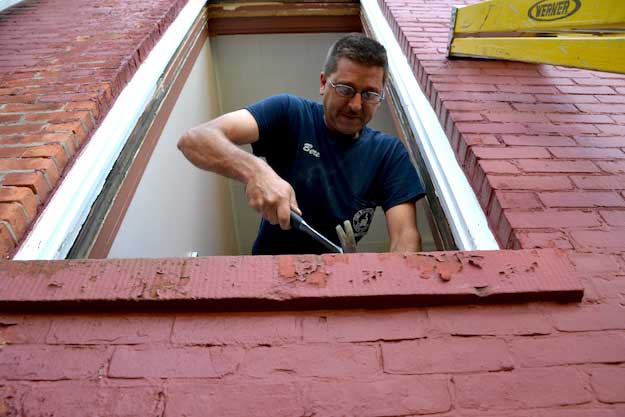 Photos by Tom Rivers
ALBION – Bert Mathes, a member of the Buildings and Grounds crew for Orleans County, puts an aluminum cover over a window sill at the Treasurer's Office, 34 East Park St.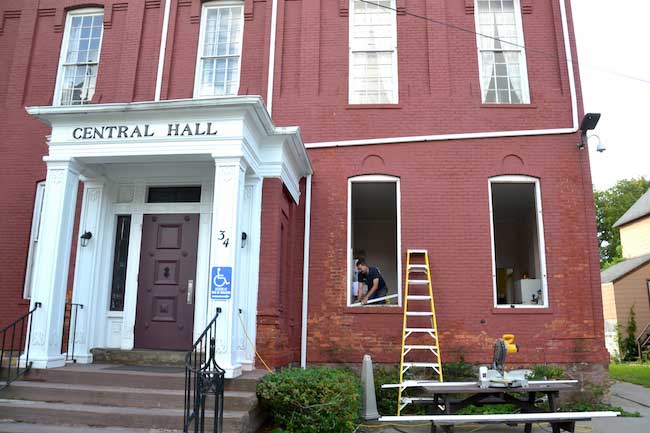 Mathes and the Buildings and Grounds are putting in 22 new windows at the building. They are almost halfway on the project, which is expected to take another month to complete.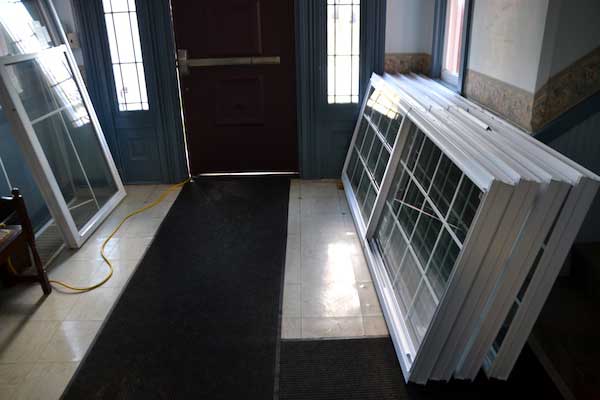 The county paid Medina Window $7,170 for the new windows, which includes 16 that are 36 inches by 102.5 inches, and six windows that are 36 inches by 92.5 inches.
The county next year is expected to do some brick work on the exterior and also paint the outside. The interior offices may also be painted in 2020, said Kim DeFrank, the county treasurer.