New veterans' memorial takes shape at Courthouse Square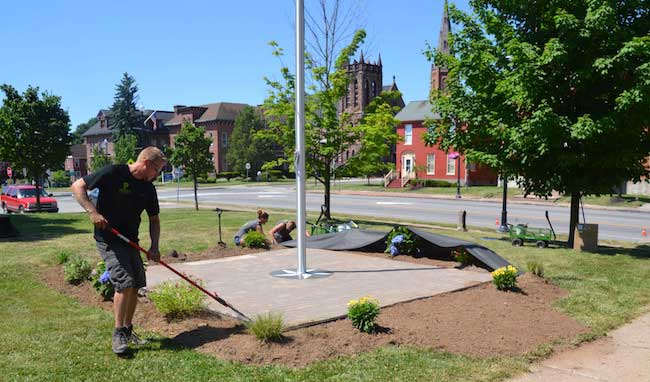 Photos by Tom Rivers
ALBION – Jim Preston, co-owner of Preston's Lawncare & Landscaping, works on a new veterans' memorial at the Courthouse Square in Albion on Saturday morning.
Preston's brother Aaron put in the stone pavers for the site and Jim is doing the landscaping work.
The Albion Knights of Columbus Council No. 1330 is paying for the memorial, which was approved by the County Legislature last December.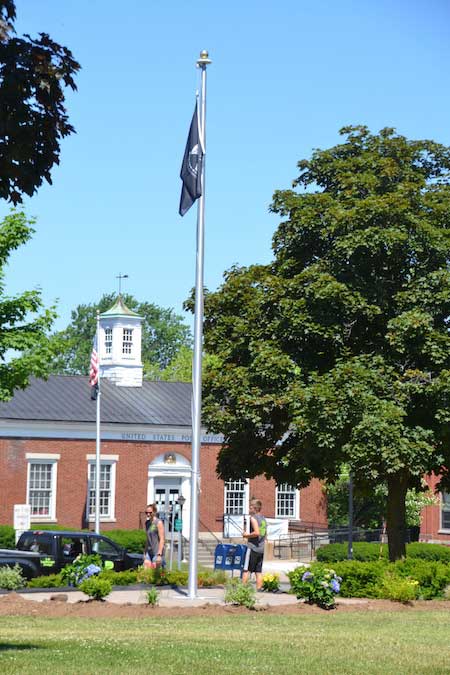 The memorial includes a flag pole, currently flying a POW/MIA flag. A monument and bench will be added to the site.
Jim Preston was joined by his wife Molly and their son Blake with the landscaping work on Saturday.