New tugboat named in honor of women's rights pioneer getting a workout in Albion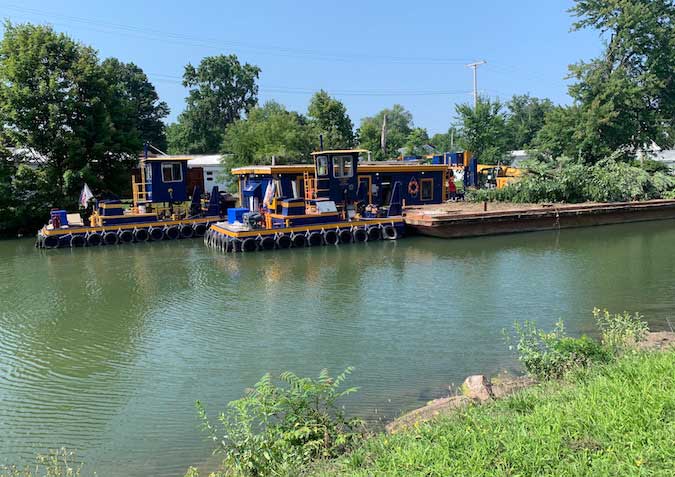 Photos by Tom Rivers
ALBION – A new tugboat (second from left) named after Elizabeth Cady Stanton, a famed leader of the women's suffrage movement, moves a barge in Albion on Monday, just east of the Ingersoll lift bridge.
The State Canal Corp. was trimming vegetation along the canal banks. The other tugboat at far left also is a new model of a tugboat on the canal.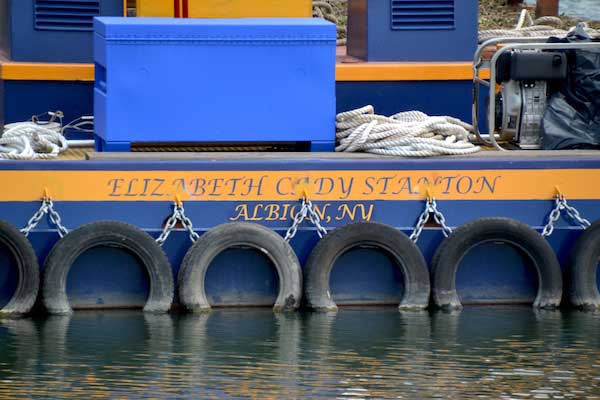 The new tugboat was dedicated on May 17, 2019 in Rochester to start the canal's navigational season.
Coline Jenkins, Stanton's great-great granddaughter, was on hand to dedicate the 26-foot vessel, which is stationed at the Canal maintenance facility in Albion.
The Erie Canal, which opened for its 196th season this year, played a significant role in the women's rights movement. In the 1800s, the canal was like an interstate highway. It was frequently traveled between Seneca Falls and Rochester as Cady Stanton and her fellow suffragists coordinated their campaign for women's rights.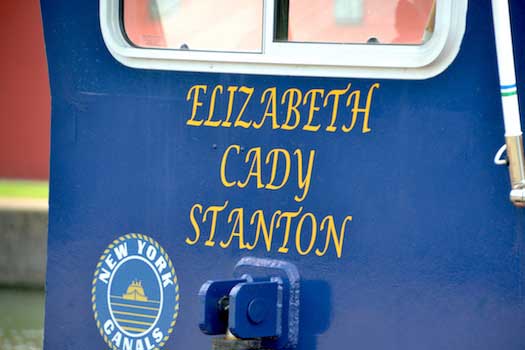 Seneca Falls, which is part of the state's canal system, hosted the first women's rights convention on July 19-20, 1848.
Cady Stanton was one of the key leaders of the convention and the movement. She was the primary author of the Declaration of Sentiments, a manifesto that called on women to fight for their Constitutionally guaranteed right to equality as U.S. citizens.