New sign urges Albion to 'Believe'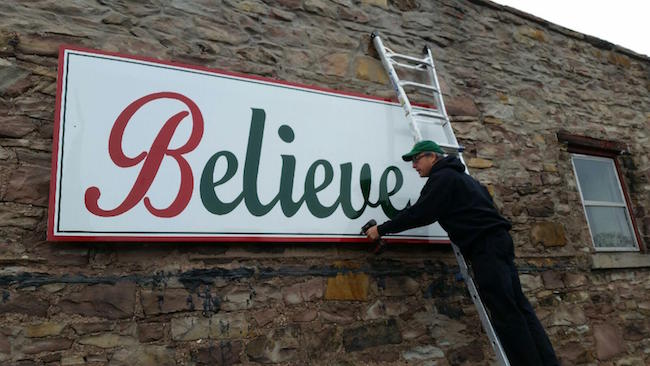 Photo by Colin Downey: Bill Downey of Downey Signs in Albion installs a new 4-by-10-foot sign in downtown Albion this afternoon. The sign is on the Gurney's Olde Coach Inn at 35 North Main St.
The Albion Betterment Committee pushed for the sign and paid for the project.
The Betterment Committee wanted to spruce up a spot where there was a faded sign and promote an optimistic message about Albion. The group also wanted the the sign to tie in with its efforts for a Charles Howard memorial in downtown Albion. Howard was the founder of a Santa Claus School and Christmas Park in Albion. The Betterment Committee is trying to raise funds for that project, which would include a bronze statue of Santa and perhaps Howard together.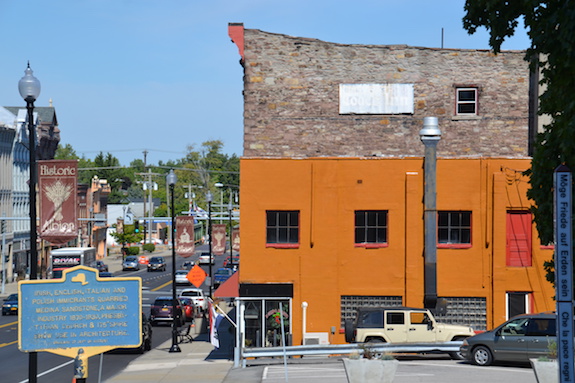 Photo by Tom Rivers: Here is how the Gurney building looked in September. The sign advertised the Olde Coach Inn.
Photos by Marsha Rivers: Downey and his grandson Colin put up the new sign this afternoon. The message of the sign is open to interpretation by each person. It may mean to believe in themselves, Albion, Santa, God, or maybe even in the Buffalo Bills making the playoffs.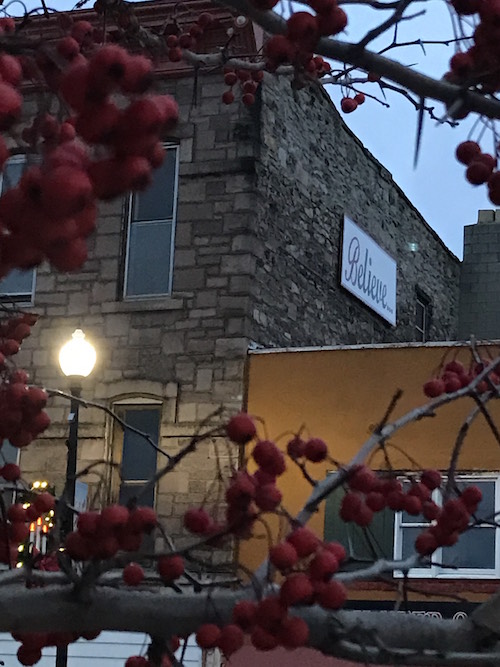 This is the third sign the Betterment Committee has erected in Albion in the past 12 months. Last December it had a sign put up on Route 98 noting Albion as the home of Charles Howard, the Santa School founder. The Betterment Committee also replaced the sign this year on the former Santa Claus School at the corner of Route 31 and Gaines Basin Road.
For more on the Albion Betterment Committee, click here.