New sign put at former Santa School site in Albion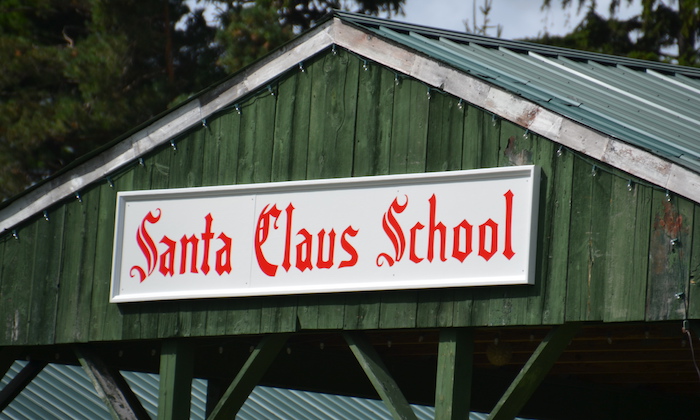 Photos by Tom Rivers
ALBION – The former Santa Claus School site in Albion, at the corner of Route 31 and Gaines Basin Road, has a new sign. Bill Downey of Downey Signs installed a replica of the sign for the school, which was run by the late Charles Howard from 1937 until his death in 1966.
The school property is now owned by Robin and Jill Stinson.
The Albion Betterment Committee paid for the new sign. The Betterment Committee last year also put a welcome sign on Route 98, noting Albion as home of Charles Howard and the original Santa Claus School.
The school has since moved to Midland, Mich. It continues to be named in honor of Howard, who developed many standards for how Santas should act and dress.
Downey said he had to hand-draw the letters to match the font used by Howard in the sign. Gary Kent, a director with the Albion Betterment Committee, said the Santa Claus School site remains a beloved memory for many in Albion and beyond.
He sees promoting Albion's ties to the school and Charles Howard as a way to promote pride in the community. The Betterment Committee is also working on raising money for a bronze statue of Santa and perhaps Charles Howard in plain clothes in downtown Albion.
"This is one of the assets we have," Kent said about the community's ties to Santa and the school. "It can be a way of bringing back the community."