New school year gets started in Orleans County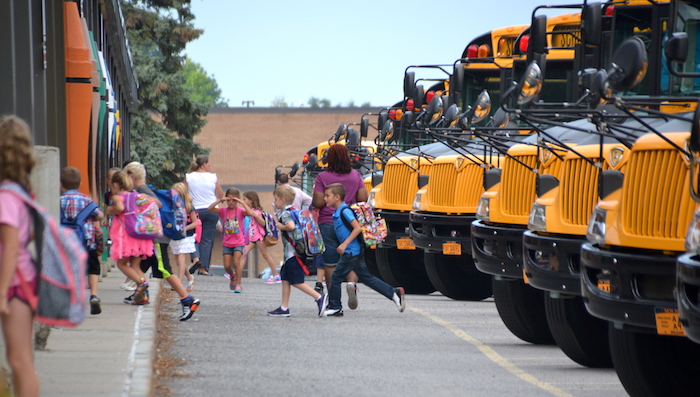 ALBION – Students make a dash from school buses to the Ronald L. Sodoma Elementary School this morning, the first day of school at Albion Central School.
Today is also the first day for Medina and Holley students. Kendall and Lyndonville kicked off the school year on Tuesday.
Now that school has resumed, the New York State Sheriffs' Association reminds drivers it is illegal to pass a stopped school bus with red lights flashing from either direction. Before a school bus activates the red lights, yellow lights give a warning that the bus will stop shortly and the red lights will come on.
It is also illegal to pass a stopped school bus in a school parking lot when the red lights are flashing. Drivers should obey signs, signals, and crossing guards in school zones. Slow down, especially around bus stops and in school zones, during before and after school hours.
Stay alert behind the wheel. Avoid use of electronic devices and other distracting behaviors while driving. Look for and expect to see pedestrians and bicyclists, especially before and after school.