New roof going on Main Street Thrift Store in Albion
State grant covering the costs for Community Action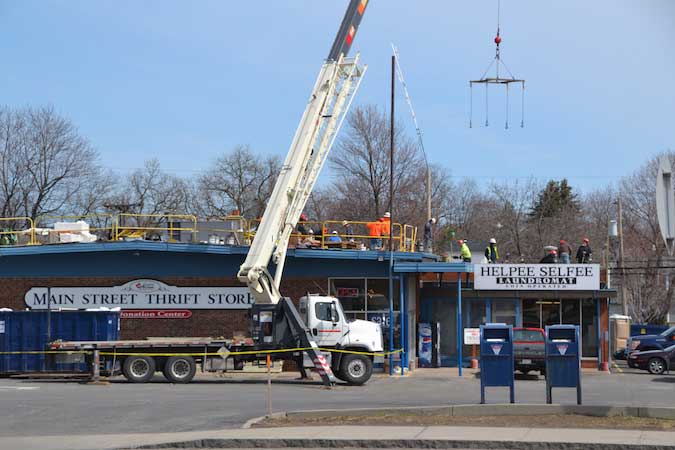 Photos by Tom Rivers
ALBION – Elmer W. Davis Inc. Roofing in Rochester works on putting a new roof on the Main Street Thrift Store in Albion this afternoon. The company started work on the project on Monday and is expected to be on site until mid-May.
The building for the Main Street Store is owned by Community Action of Orleans & Genesee. The agency purchased the building from the American Legion and moved the thrift store to the site in 2014 after 25 years in the downtown.
A state grant for $358,124 is covering 100 percent of the costs for a new roof, new HVAC units, front doors, upgraded plumbing and some interior renovations.
Testa Construction of Rochester is the general contractor for the project.