Orleans deputy earns several awards at police academy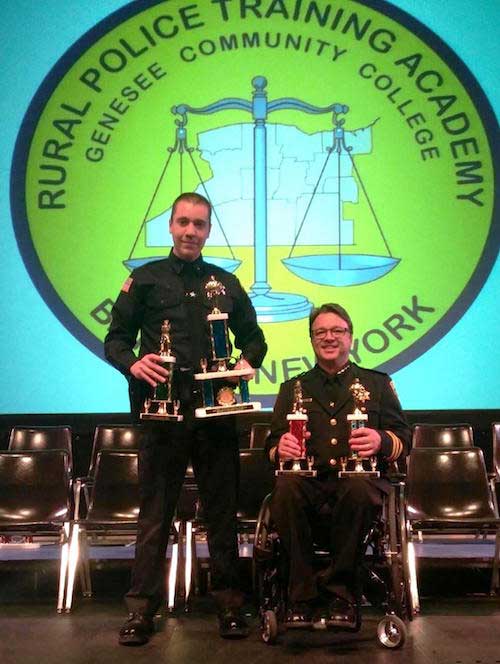 Provided photo, Orleans County Sheriff's Office
Adam Hazel, left, is congratulated by Orleans County Sheriff Randy Bower on Friday when Hazel earned several awards at the Rural Police Training Academy at Genesee Community College.
Hazel was hired as an Orleans County deputy sheriff on January 3, 2017. On Friday, he graduated from the Rural Police Training Academy.
He was awarded First Place Academic Achievement Award; 2nd Place Firearms Qualification Rounds Top Gun; 2nd Place Firearms Overall Averages Top Gun; and 2nd Place Overall Academy Achievement Award for Sworn Officers.
"We are very proud of his accomplishments while at the academy and welcome him to our team at the Orleans County Sheriff's Office," Bower said.