New mural with colorful geometric patterns being painted in Medina
'It's playful and a little weird' – artist Julian Montague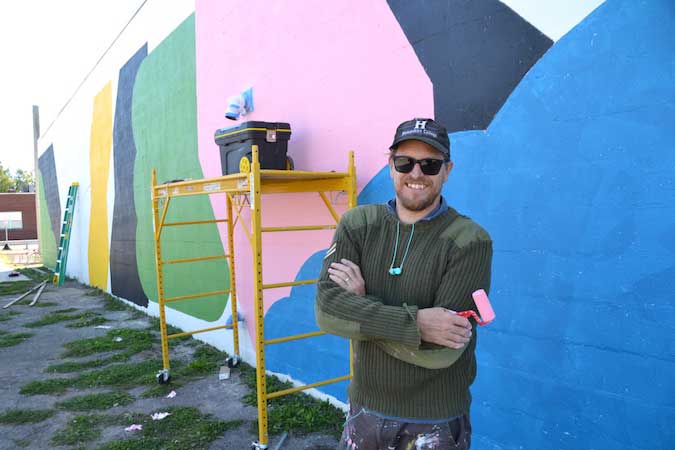 Photos by Tom Rivers
MEDINA – Julian Montague, an artist from Buffalo, is working on a mural in Medina on two walls of a building at the corner of Pearl Street and West Avenue.
Montague started painting on the back wall of the building on Friday. He is mostly done with that wall which is 14 feet high and 80 feet long. He also will be painting a second 14-by-80 wall of the building, which is being used as a gym. That second wall faces the main parking lot for the building.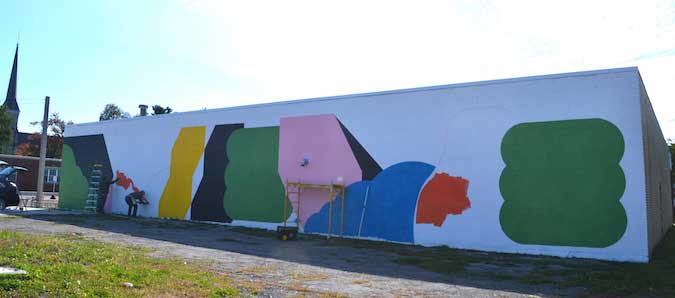 Montague said most of the work went into designing the geometric patterns and determining the colors. He will be adding eyes and mouth to give the mural some added personality.
"It's playful and a little weird," he said.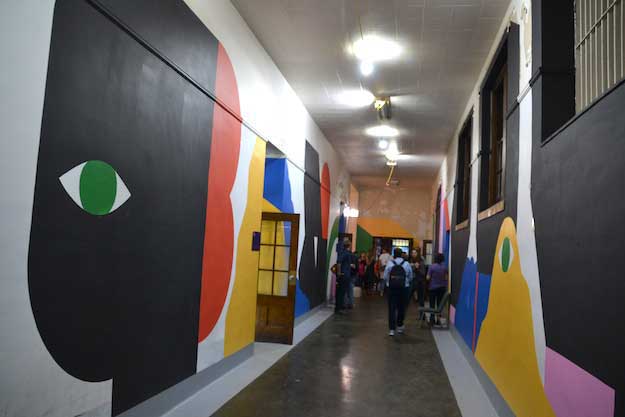 Montague was a featured artist during the PLAY/GROUND art exhibit in 2018 and 2019 inside the former Medina High School. He painted the hallways with the geometric patterns.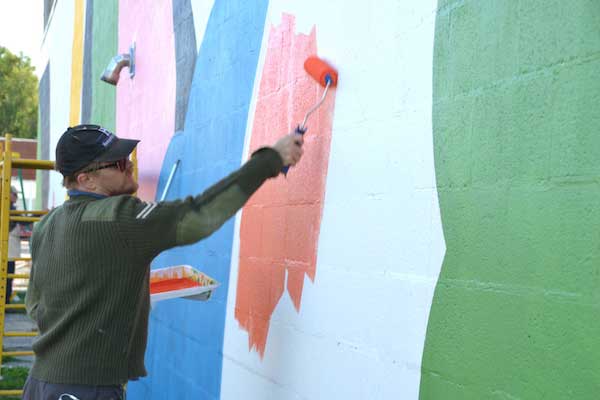 Montague works as a graphic designer, photographer, illustrator and installation artist. This is his first outdoor mural. He has developed a big audience on social media with nearly 70,000 followers on Instagram.
Tim Hungerford of the Form Foundation reached out to Montague for one of four new murals in Medina. The first one, the "Canalligator," was completed in July on Proctor Place. Two more are planned for Proctor Place and have been approved by the Village Planning Board.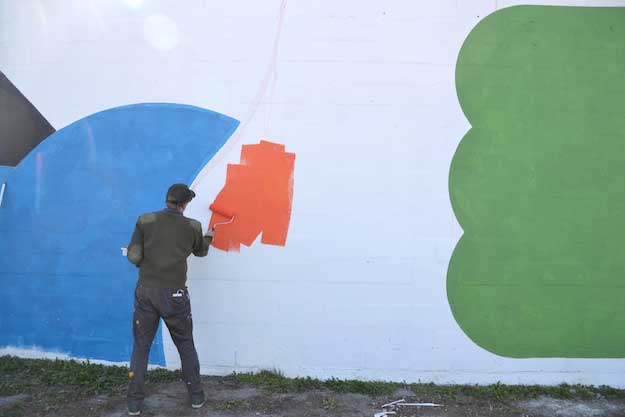 Montague said the new mural will transform what has been a boring cinder block building. He said the design will really jump put as people turn from Main Street onto Pearl Street.
"This is a pretty mundane building," Montague said. "But it has great sight lines as you turn the corner."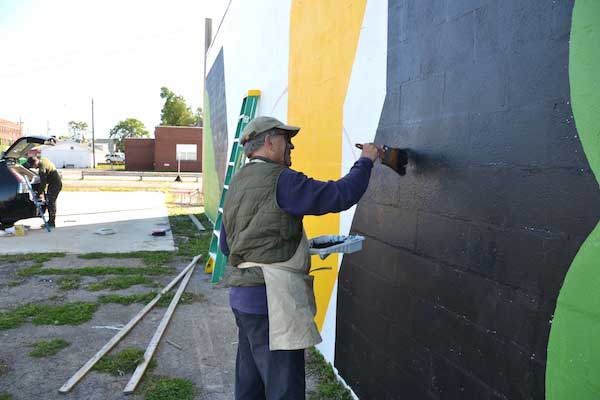 John Montague is helping his son with some of the painting. John is using the paint brush to fill in some spots with small pits and holes on the wall where paint didn't stick from the roller.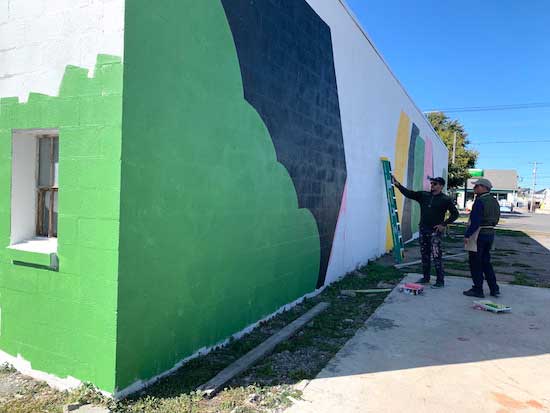 The father and son will be back on Sunday working on the project. They expect to be mostly finished with the mural by tomorrow evening.