New mobile medical unit will bring healthcare services to Orleans, other nearby counties
Oak Orchard Health says unit will function as primary care site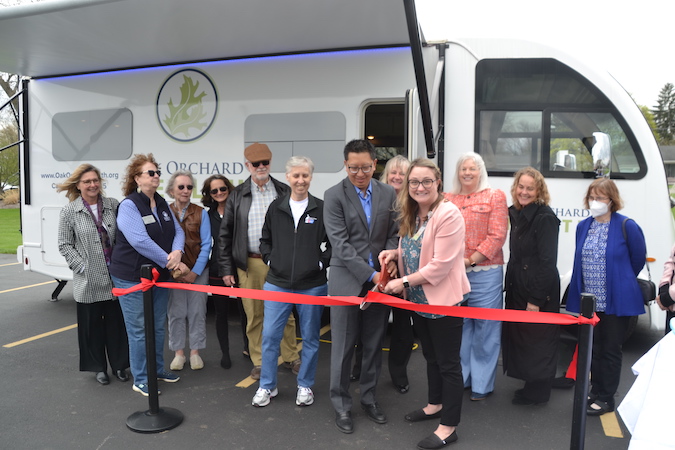 Photos by Tom Rivers
BROCKPORT – Oak Orchard Health today celebrated a new mobile medical unit that will function as a primary care site, brining healthcare to Orleans, Genesee, Monroe and Wyoming counties.
Holding the scissors are Dr. Danielle Renodin-Mead, Chief Medical Officer for Oak Orchard; and Dr. Michael Mendoza, Commissioner of Public Health for Monroe County.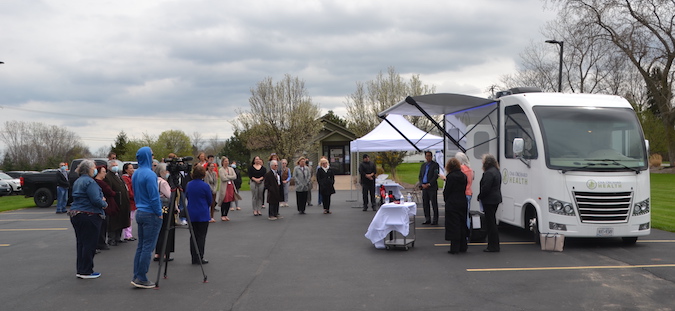 The new unit was paid for with support from the John R. Oshei Foundation in Buffalo.
Mendoza said the mobile medical unit will help bring much-needed medical care to people with transportation issues. The Covid-19 pandemic revealed a gap in access to care for many people, he said.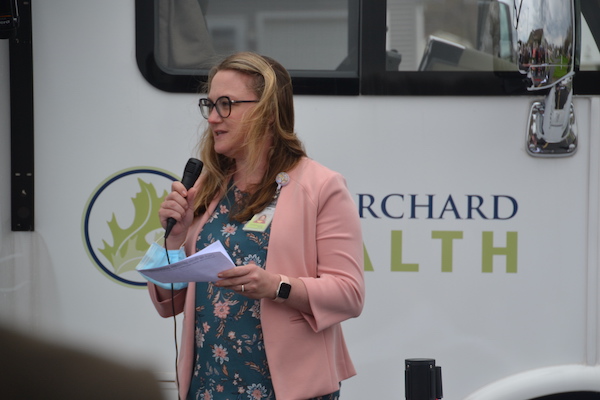 Dr. Danielle Renodin-Mead said the site has an exam room, EKG machine, lab (for urine, cholesterol and diabetes), and space for well visits, immunizations and vision and mental health screenings.
"There is everything for primary care on this unit," she said.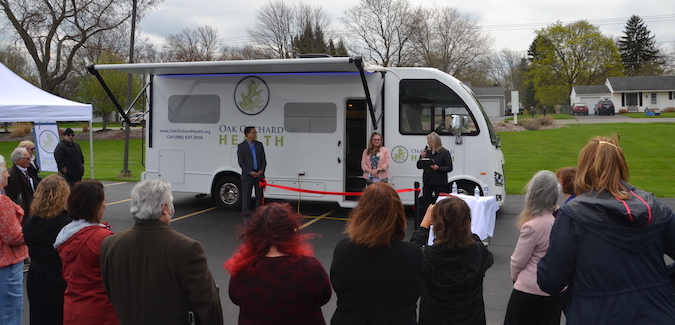 Mary Ann Pettibon, CEO of Oak Orchard in front at right, said Oak Orchard will work with local health departments, and agencies that serve homeless people and Head Start children to bring access to medical care.
"We are taking this state-of-art mobile unit to those who need us the most," she said.
Oak Orchard also plans to work with other agencies, including Community Action, to "serve those disproportionately affected by the lack of medical care," Pettibon said.
Oak Orchard operates 12 health care sites. The organization also will soon be unveiling a new mobile dental unit.