New judge swears in county officials

Skip Draper, Kim DeFrank among new elected officials at county level
Photos by Tom Rivers
ALBION – New Orleans County Court Judge Sanford A. Church administered the oath of office to several newly elected county officials today during a ceremony at the Orleans County Courthouse.
The top photo shows Kim DeFrank, the county's new treasurer, taking the oath of office. She is joined by her husband Glenn and their daughters, Erin and Kasey. DeFrank succeeds Susan Heard as county treasurer. DeFrank has worked in the office for 24 years. Heard retired from the position but is starting a new job as Gaines town clerk.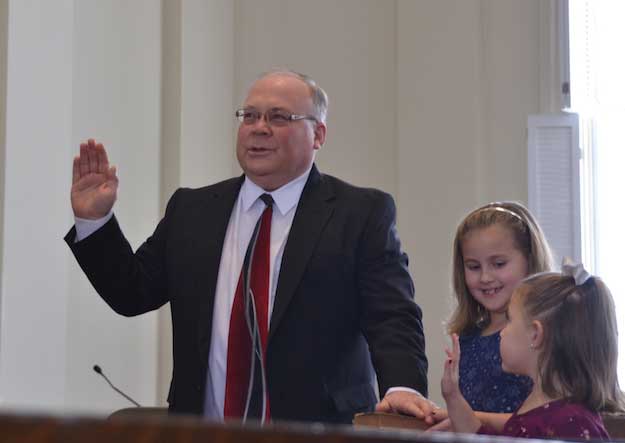 Skip Draper of Medina takes the oath with some help from his great-nieces, Emma Moeller (center) and Cora Williams. Draper is the only new legislator on the seven-member County Legislature. He was the Shelby town supervisor. Draper succeeds David Callard, who didn't seek re-election and retired on Aug. 2. Draper has a countywide position on the Legislature.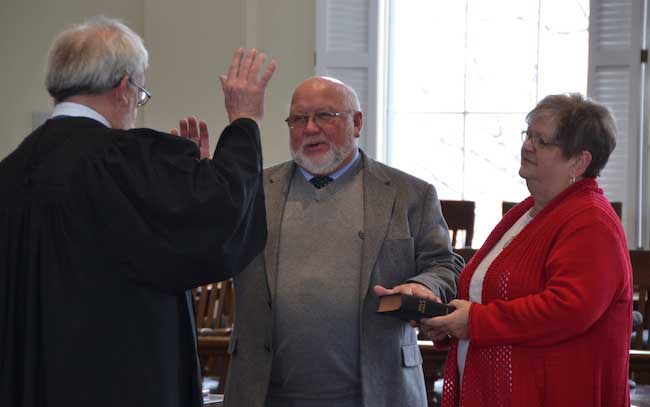 Bill Eick of Shelby takes the oath while his wife Pat holds The Bible. Eick's district includes most of Shelby, Barre and Clarendon.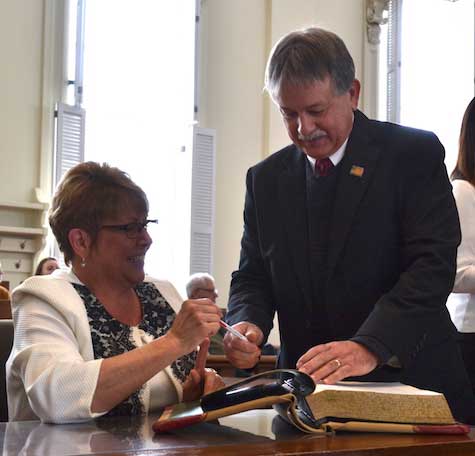 Don Allport of Gaines signs the oath of office with County Clerk Karen Lake-Maynard. Allport has a county-wide position.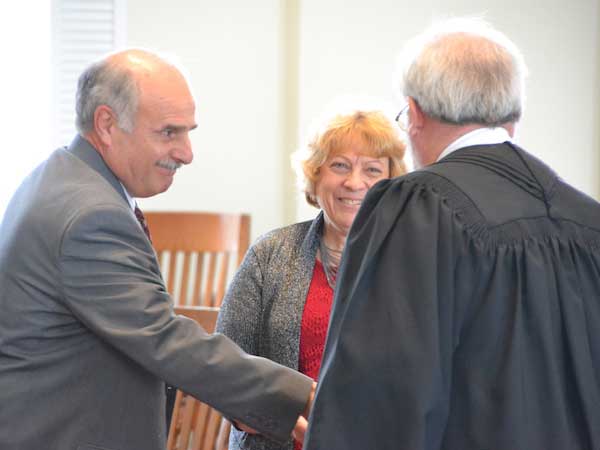 John DeFilipps shakes hands with Sanford Church after taking the oath of office. DeFilipps of Clarendon is joined by his wife, Donna. DeFilipps has a countywide position and is the current chairman of the Legislature.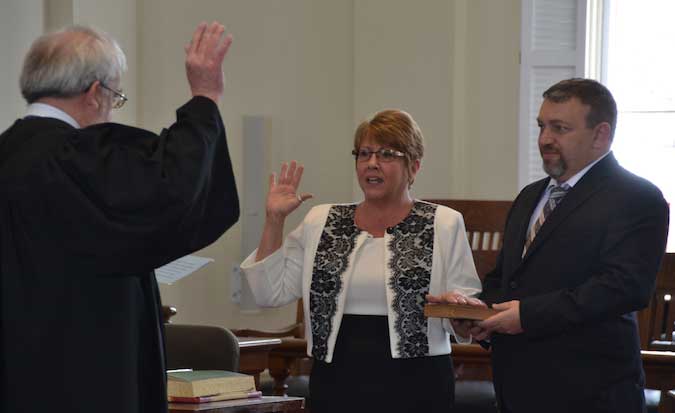 Karen Lake-Maynard of Medina takes the oath of office for county clerk while her friend Terry Ingerson holds The Bible.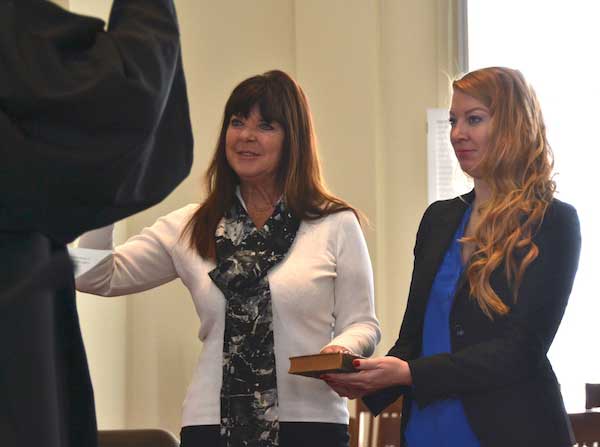 Lynne Johnson of Lyndonville is joined by her daughter Clancy in taking the oath. Johnson's district includes Yates, Ridgeway and a small section of Shelby.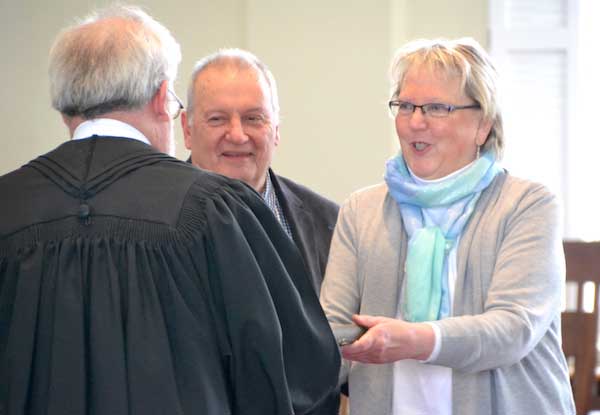 Fred Miller takes the oath and his wife Betty Sue hands the judge The Bible. Miller is the lone Democrat on the County Legislature. Miller, an Albion resident, represents a district that includes the towns of Albion and Gaines.