New historical marker at Cobblestone Museum for Vagg House and blacksmith shop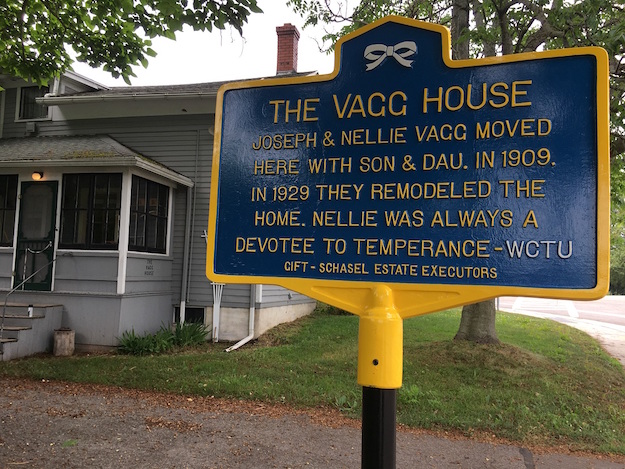 Provided photos
GAINES – A new historical marker has been added to the Cobblestone Museum with one side of the marker highlighting the Vagg House at the southwest corner of routes 98 and 104. The other side notes the blacksmith shop operated next door by Joseph Vagg.
This side of the marker include the white ribbon that was a symbol of the
Women's Temperance Union. Nellie Vagg was active in the temperance movement and wore a white ribbon until her dying days. "Nellie was a warhorse on liquor," said Bill Lattin, retired museum director.
The museum will welcome guests on Saturday for an open house . There is free admission for people who bring bottles and cans from 10 a.m. to 3 p.m. That's when Upstate Bottle Return will be on site with a truck and an attendant to accept empty cans and bottles from visitors. Upstate will donate the full refund for all cans and bottles collected to the museum.
All buildings on the Cobblestone Museum grounds will be open at no charge for this open house event.
The Vagg House was recently acquired by the museum. The home was last owned by Rene Schasel, who died in March 2019. Schasel, was a supporter of the Cobblestone Museum and an avid collector of antiques dating from 1910 through 1940. He was also a friend of Bill Lattin, former director of the Cobblestone Society, and named his sister Marena Rupert and Lattin as executors of his estate.
The museum kept enough of the things to maintain the integrity of the home and furnish it in the style of the 1920s. "The home is now set up to interpret life as the Vaggs would have lived it in the 1920 and 1930s," Doug Farley, Cobblestone Museum director, wrote in the Cobblestone's autumn newsletter.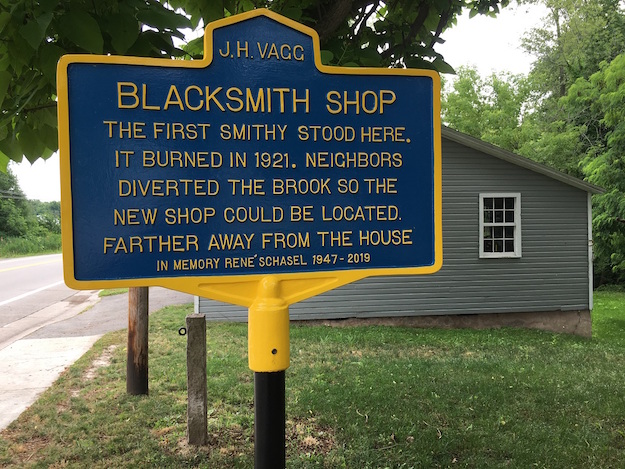 Joseph Vagg built the blacksmith shop next door in 1921 and Nellie bequeathed it to the Cobblestone Society after she died in 1975.
"This brings the Cobblestone Museum's buildings to nine," Farley said. "We have 18 if you count the outhouses. We are very excited to have a presence on this corner. The potential here is unlimited. This house will be included in our future tours."