New flag pole goes up at Hoag Library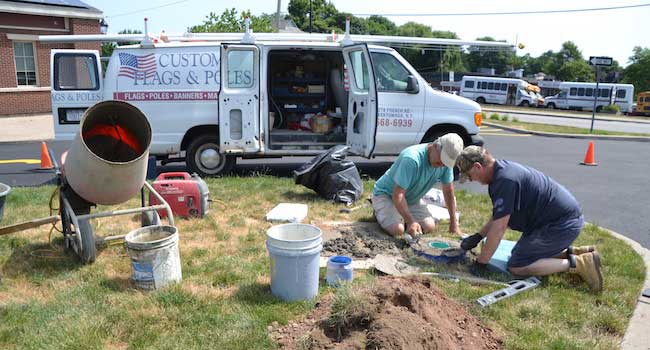 Photos by Tom Rivers
ALBION – Custom Flags and Poles of Cheektowaga installed a new 25-foot-high flag pole at Hoag Library this morning. Paul Heyink, right, is owner of the business and Dennis Gilbert is his employee.
They are shown putting in the foundation in front of the library.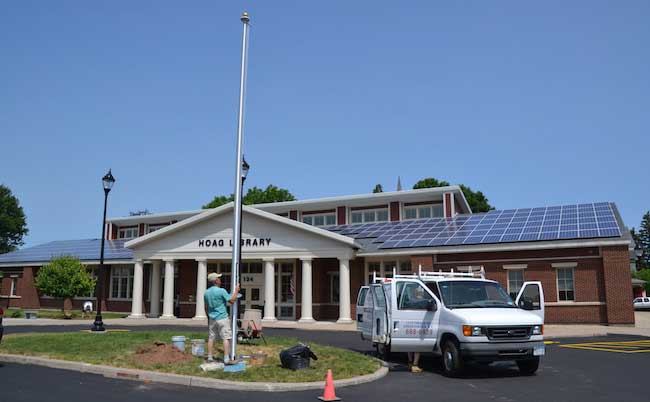 Dennis Gilbert stands by the new flag pole and checks to see if it is perfectly level.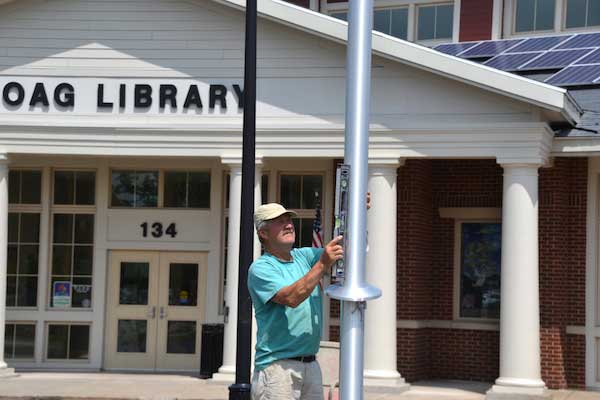 Dennis Gilbert checks to see if the pole is at the perfect 90-degree angle.