New entrance ready for fans at Vet's Park in Medina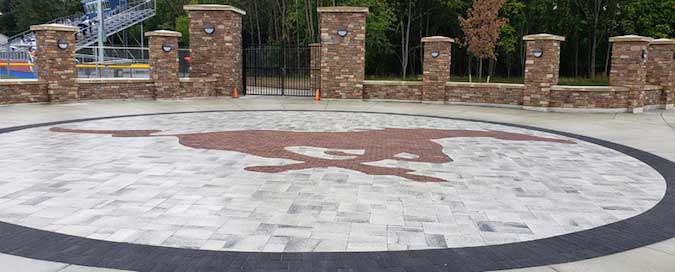 Photo by Cheryl Wertman
MEDINA – Fans attending games at Medina's Vet's Park will pass through a new entrance at the south end of the park.
It features lighted stone columns and the Mustang logo set in the entryway pavers. The new entrance is part of the school district's capital project.
Medina's first home football game will be this Friday at 7 p.m. vs Iroquois.