New electronic sign installed today for Albion school district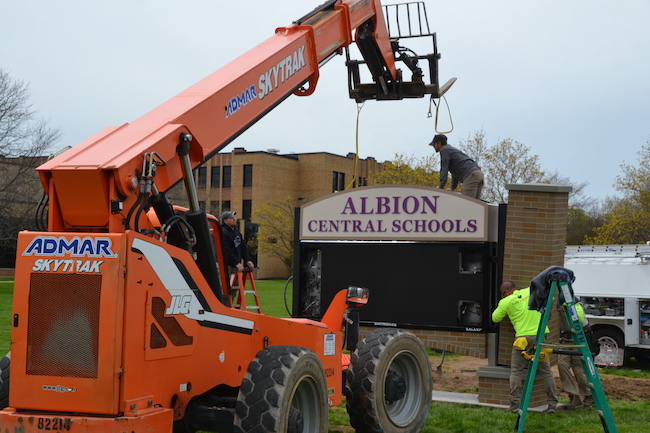 Photo by Tom Rivers
ALBION – This photo taken at about 1 p.m. shows employees of Toth's Sports installing a new Daktonics message display system.
It replaces a manual sign along Route 31 that promotes school events. The old sign near the tennis courts became unusable and was removed last month, said Mickey Edwards, the district superintendent.
The sign is about 10 feet wide with columns another 2 feet. The sign is about 10 feet high.
The district is using American Rescue Plan Act funds to cover the cost of $85,870 sign, which includes removal of the old sign and bushes.
That total doesn't include the cost of a new electric line installed from the high school to the sign by Suburban Electric of Albion.
The new sign is expected to be updated daily and could be operational later this afternoon.