New electric scoreboard installed at Bullard Park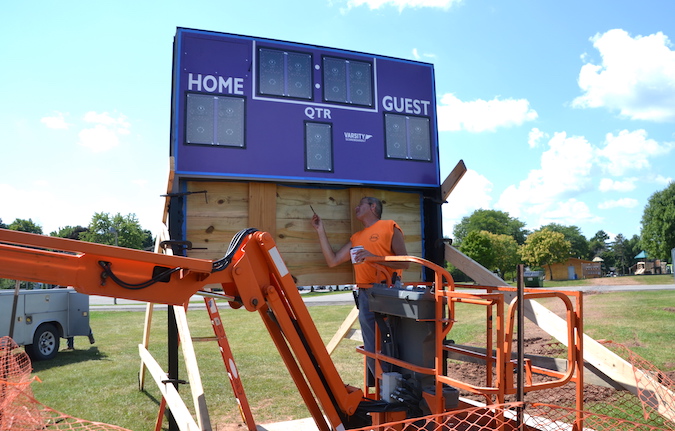 Photo by Tom Rivers
ALBION – Ray Smith, an employee with the Albion Department of Public Works, puts a coat of paint on a steel frame holding a new scoreboard at Bullard Park. The DPW put in concrete footers for the frame and installed an electric line for the new scoreboard.
The scoreboard was donated by Mark Cammilleri, owner of the local Burger King.
The youth football and cheerleading program also raised money for the scoreboard through many fundraisers.
The Albion DPW is working to have the scoreboard ready for this Saturday's slate of football games at the park on Route 31. Albion has been the only team in the youth football league without a scoreboard.
Not having the scoreboard also is challenging for spectators, players and coaches who often aren't sure of the score and how much time is left on the clock.