New county travel guide unveiled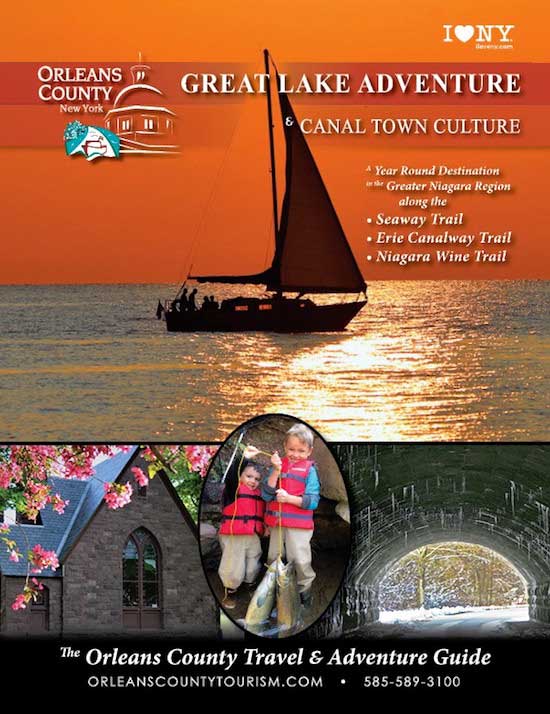 ALBION — The Orleans County Tourism Department today unveiled the cover of the new travel guide which should be available in print next month. The 48-page guide can be viewed online by clicking here.
The dominant photo on the cover shows a sailboat during a striking sunset. There are also photos of the chapel at Hillside Cemetery near Holley (showcasing Medina sandstone architecture), two kids with large salmon and the Canal Culvert, the only place where traffic goes under the Erie Canal.
The guide has a theme of "Great Lake Adventure & Canal Town Culture."
The travel guides will be distributed at travel centers and at trade shows, and also many other locations in the county and region.