New clothing boutique opens in downtown Albion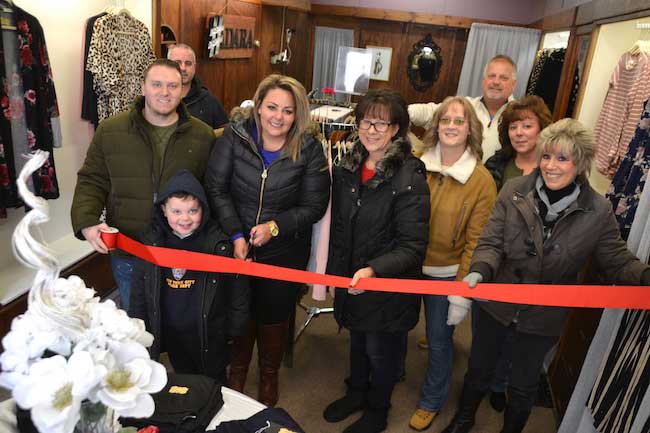 Photos by Tom Rivers
ALBION – Kylie Hughson has opened Adara Fashion at 101 North Main St. This is her second business in Albion. She opened Tease, a hair salon, in July 2016 and will continue to run that business as well as the new clothing store.
Hughson was joined for a ribbon cutting by family and local officials. Pictured from left in front include Hughson's fiancé Donald Rosario Jr., Hughson's son Brady Graham, Kylie Hughson, Albion Mayor Eileen Banker, Albion Merchants Association President Lisa Stratton, Hughson's mother Deborah Hughson and Diane Blanchard, coordinator of the Microenterprise Assistance Program through the Orleans Economic Development Agency. In back are Adam Johnson, owner of 39 Problems, and Hughson's father, Charles Hughson, back right.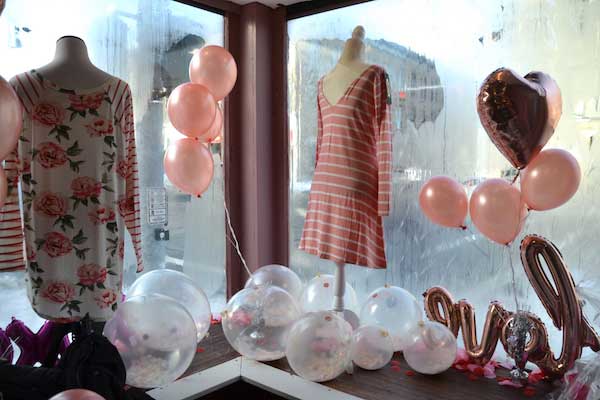 Hughson said she wanted to open a trendy fashion store in Albion. She is working with a distributor from California for the merchandise, which includes dresses, pants, tops, rompers and jumpsuits. Hughson would like to expand to offering shoe and accessories this summer.
She said the corner store "is a cute space." She worked with her parents, friends and fiancé to put in new carpeting, repaint the walls, strip the cubbies, stain the wood and decorate the location.
"It's a nice addition to the downtown," said Lisa Stratton, president of the Albion Merchants Association. "I'm very happy for her."
Stratton said Hughson has been a positive presence in the downtown, and participates in the community events, especially Beggars' Night, when she dresses up in a costume and hands out candy to children.
Adam Johnson, owner of 39 Problems, has offered a coupon for a free drink to the first 50 customers at Adara on Saturday.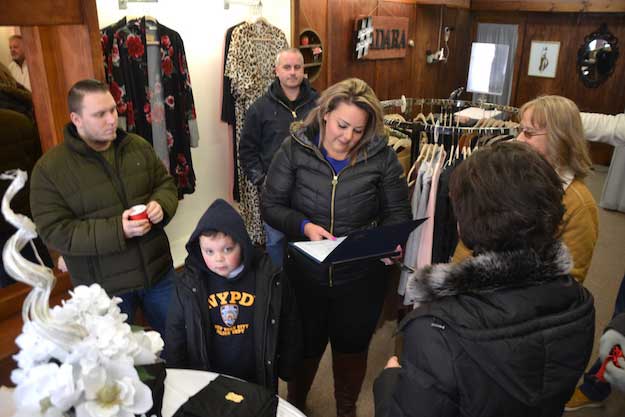 Kylie Hughson accepts certificates of recognition from Albion Mayor Eileen Banker and also State Assemblyman Steve Hawley in honor of the store's grand opening. Banker works as chief of staff for Hawley.