New class completes small business training program through Orleans EDA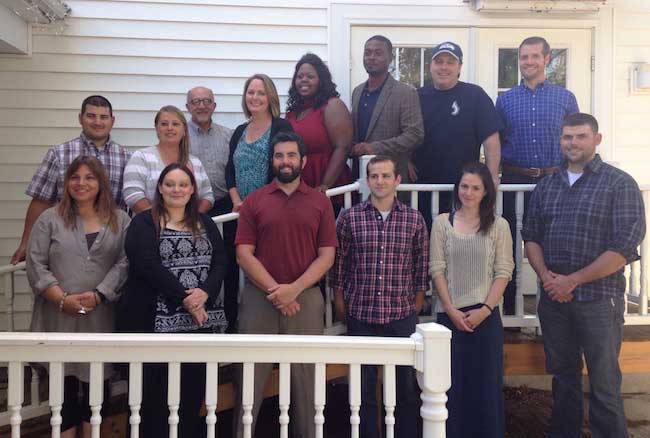 Provided photo
ALBION – A new class graduated from the Microenterprise Assistance Program on Tuesday. The 10-week program provides small business training. The Orleans Economic Development Agency has run the program since 199 and 464 people have completed the class.
The new graduates include: Heather Saeva (Saeva Hops), Pat Greene (Quiet Eye), Darlene Hartway (Sourced Market & Eatery), Karen Boston, Chris Kozody, Katie Whipple, Tara Ashton (Bella Cosa), Dennis Button (Digital Ink Arts), Marcell Taylor (Marcell Fresh Bud Absolute Xquisite Taylor Cutz), Brandy McKinney and Jeff Maier (Buckshot Tanning).
The class met at the Arnold Gregory Office Complex, a former hospital on South Main Street in Albion. Ben DeGeorge (back right) of the DeGeorge Property Group owns the building. He has space in Arnold Gregory for a new business incubator.