New blacktop added to Route 31 in Holley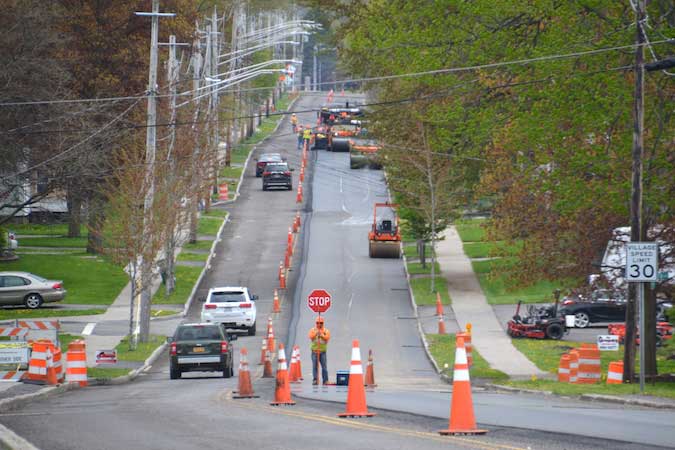 Photos by Tom Rivers
HOLLEY – Keeler Construction in Albion is busy today putting new pavement on Route 31 in Holley. This photo is on the west side of the village, looking down from the railroad overpass.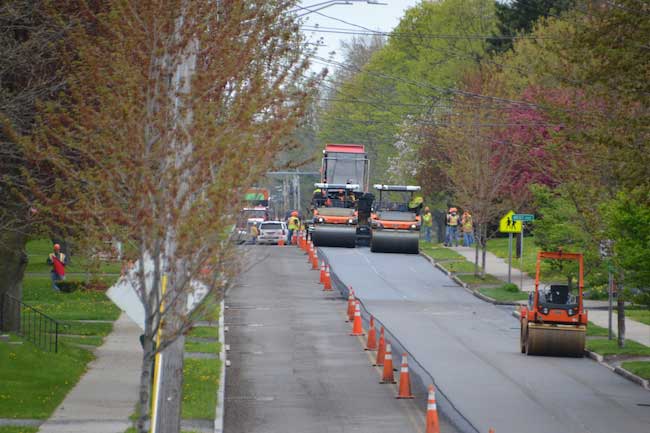 The state Department of Transportation hired Keeler for the job, which started last month and includes milling and repaving Route 31.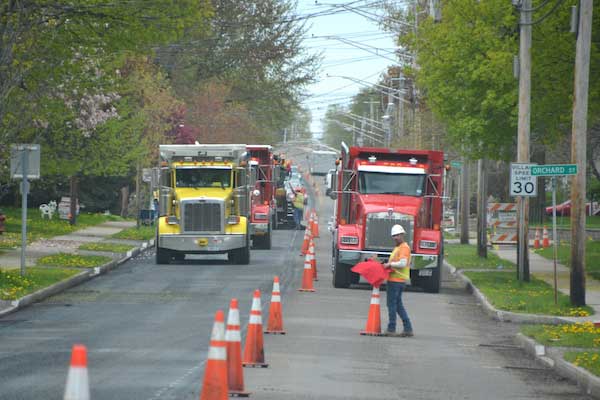 A flagman keeps an eye out for motorists on Route 31. The project has slowed down traffic.
The DOT next year will pave Route 237 in the village.