New bench in Albion dedicated in memory of Kathy Ludwick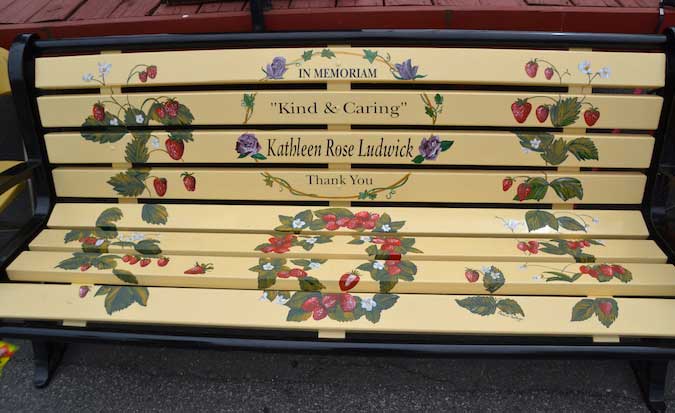 Photo by Tom Rivers: This new bench, painted by Carol Culhane of Gaines, was unveiled today in memory of Kathy Ludwick, the late Village of Albion clerk-treasurer who was a long-time volunteer with the Strawberry Festival.
Ludwick passed away on September 2, 2017. She worked for the village for 32 years. She was one of the founding committee members of the Albion Strawberry Festival devoting many years as a volunteer and continued helping as a bookkeeper up until her death.
Funds from the Albion Main Street Alliance covered the cost for decorating the bench.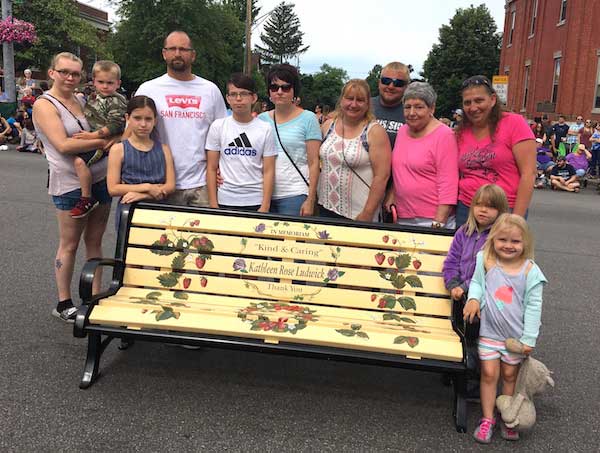 Provided photo: Kathy Ludwick's family is pictured with the bench at the start of the parade at 10 a.m. in Albion today.