New banners promote upcoming Albion Strawberry Festival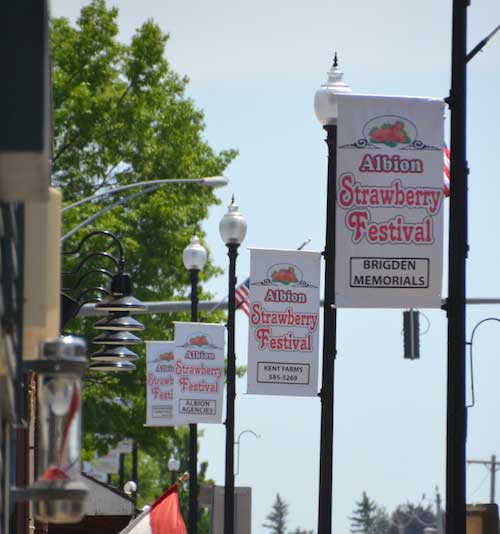 Photo by Tom Rivers: The Albion Department of Public Works last week put up 30 new banners that promote the Albion Strawberry Festival on June 8-9.
The Albion Betterment Committee took the lead in finding sponsors for the banners, which were made by Digital Ink Arts in Albion.
For more information on the festival, click here.