New Albion teachers are ready for school year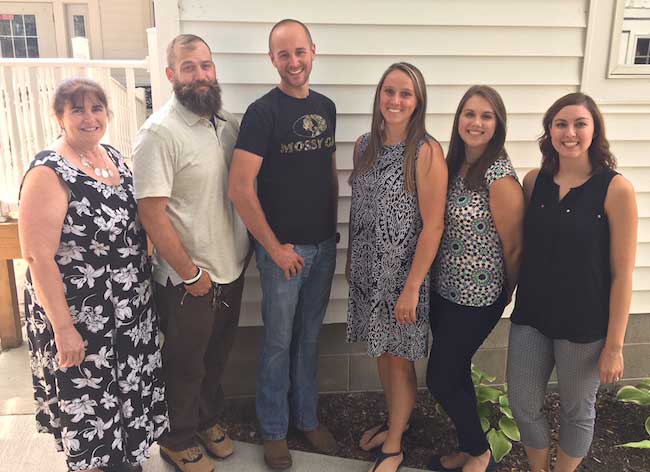 Photo by Tom Rivers: The new teachers hired for this school year at Albion Central School attended today's Albion Rotary Club meeting at Tillman's Village Inn. The school year starts on Sept. 5.
Pictured from left include: Melody Vanacore, kindergarten teacher (she served as a long-term sub last year in the elementary school as a librarian); Kyle Syck, a 2001 Albion graduate who will be a technology teacher; Eric Johns, high school biology teacher; Paige Levandowski, a 2012 Albion graduate who will be a career and technology teacher; Sara Jones, elementary school librarian; and Amanda Flagler, fourth grade teacher.