New Albion basketball courts get colorful coating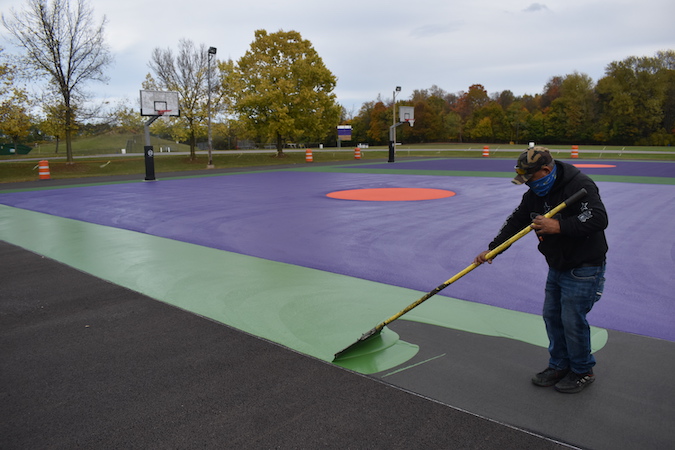 Photos by Tom Rivers
ALBION – Employees with Super Seal in Macedon have been a Bullard Park today putting down a colorful coating on the new basketball courts. They are using squeegees to spread about 800 gallons of paint on the new courts.
Super Seal expects to put another coating down, and then add the lines for the basketball court as well as pickleball next week.
The Village Department of Public Works installed the new hoops last week.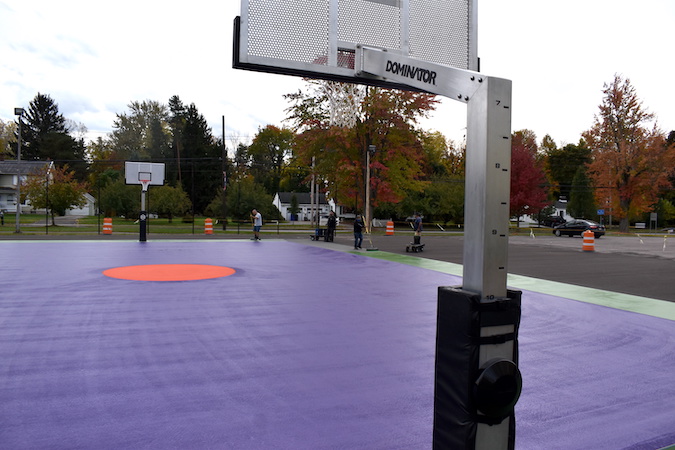 The Albion United Methodist Church is paying for two of the new hoops, a final top coat, the painting and lining of the courts, fencing on the south side and concrete barriers to keep vehicles from driving on the courts.
Sanford Church, the Orleans County Court judge, also paid for two of the new hoops.
In June, Keeler Construction put down the first layer for two full-size outdoor basketball courts. That was funded with a $40,000 grant from the James and Juli Boeheim Foundation.
The Greater Albion Recreation and Events, Inc., a non-profit organization, secured the funding with assistance from the Orleans County United Way.