New 180-foot-high radio tower goes up in Albion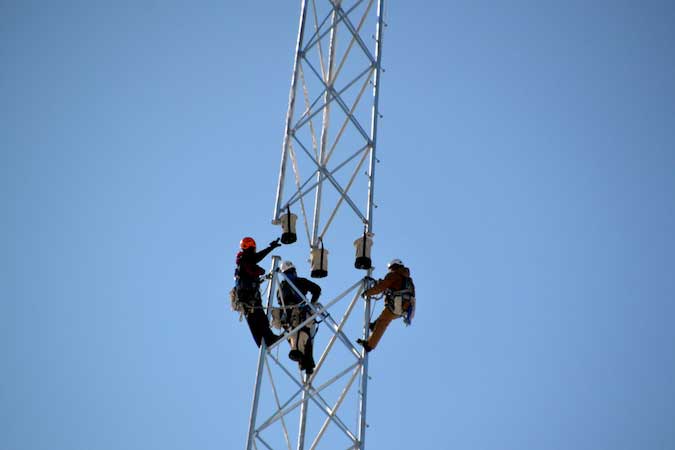 Photos by Tom Rivers
ALBION – Upstate Tower Construction erected a 180-foot-high radio tower today next to the Orleans County Public Safety Building along Route 31 in Albion.
These workers are connecting the top section of the tower. They are more than 100 feet up high.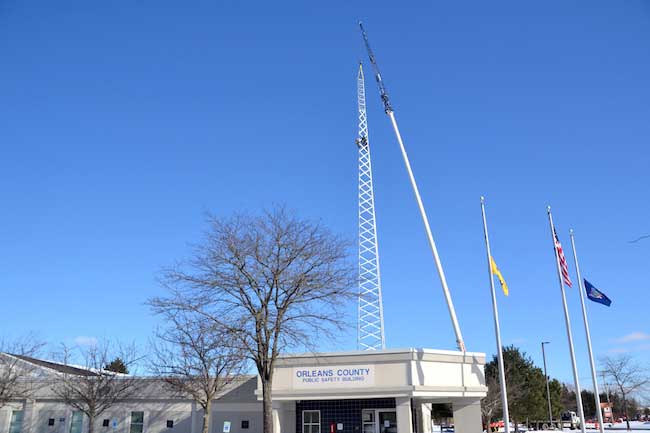 This is one of four new radio towers going up in the county. Upstate Tower will also be putting up two other 180-foot-high towers in Kendall near the school's bus garage and in Yates on Millers Road near the water tank.
The other tower will be 150 feet high and will be near the Holley water tank on Route 237.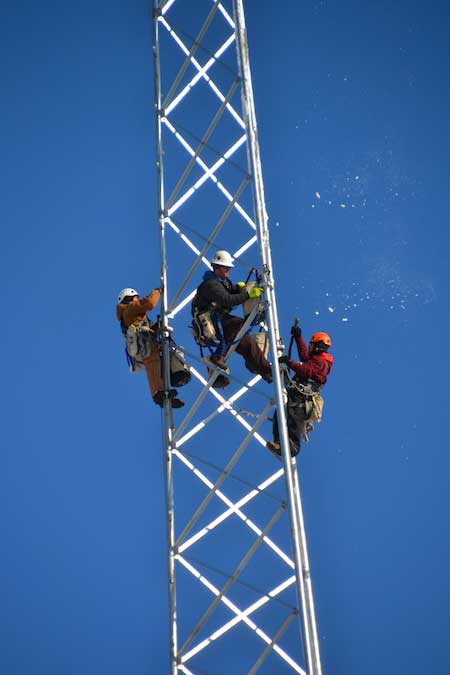 The towers are part of a $6 million project to upgrade the emergency communications system in the county. The state awarded Orleans a $5,897,141 grant for four new towers, accompanying communication shelters, technology to connect separate radio systems and new radio channels. The project will strengthen communications between multiple jurisdictions and agencies.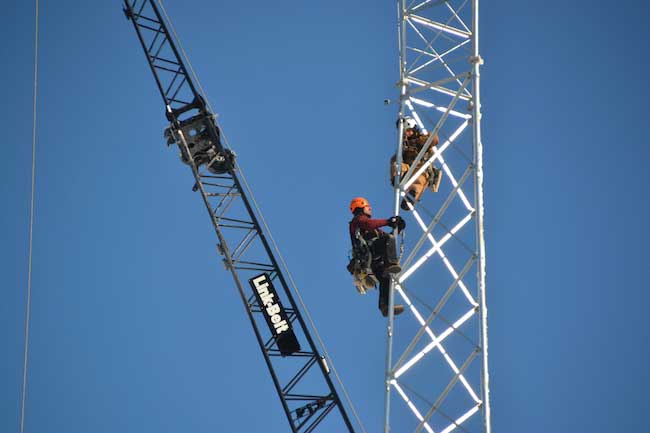 Upstate Tower Construction is doing the site work and concrete foundations for the towers, as well as the installation. The towers were constructed by Nudd Tower in Ontario, NY.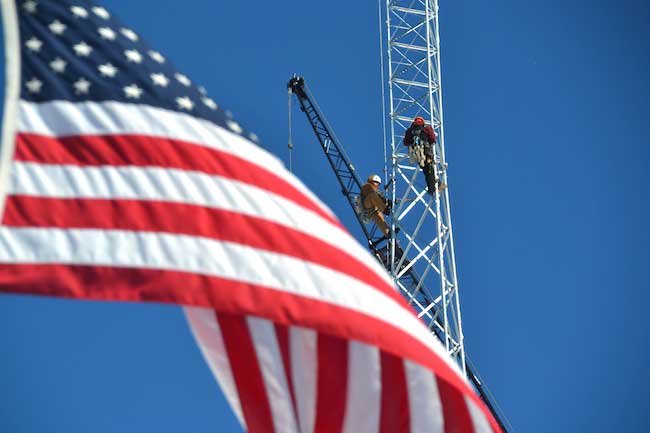 Once the towers are up, the radio tower shelters and emergency standby generators will be installed.
The emergency communications system serves firefighters, law enforcement, highway employees, probation and some other municipal workers in the county.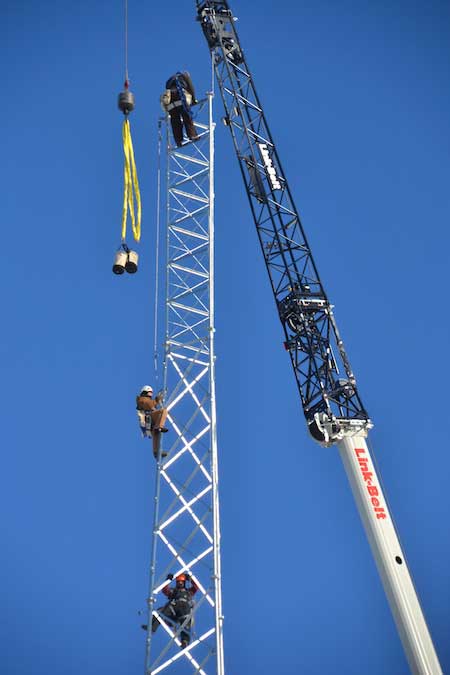 The system currently has poor coverage in the Holley area, along Lake Ontario and some other isolated locations in the county, especially in buildings with thick walls.