Nerds cap busy day at Rock the Park in Albion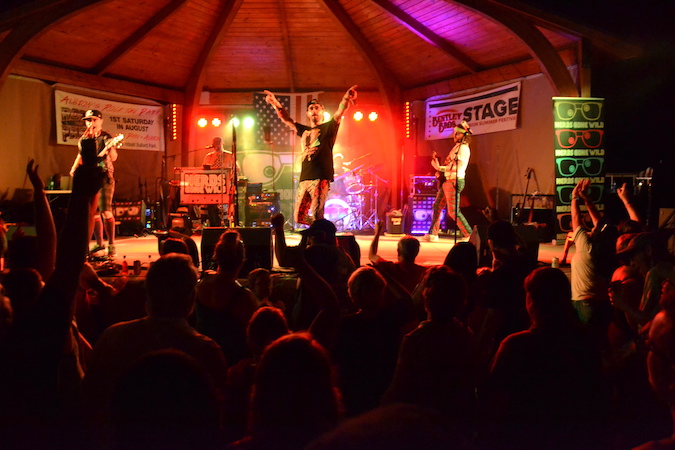 Photos by Tom Rivers
ALBION – Nerds Gone Wild, a Buffalo-based band that performs popular songs from the '80s, closed out a day of music at Bullard Park for the annual Rock the Park summer music festival.
The top photo shows lead singer Ed Wyner aka "Milton Wild" urging the crowd to give a right fist pump while he sings, "Tainted Love."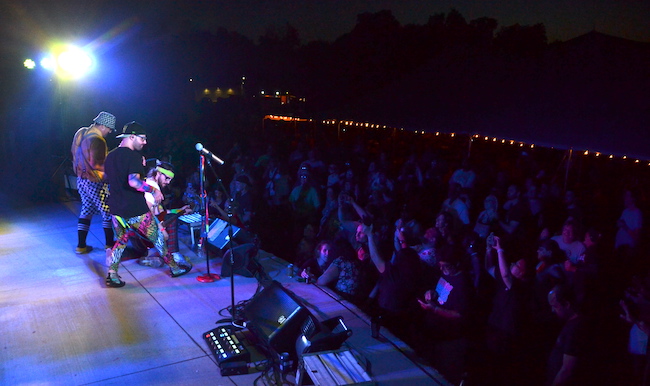 The band had the crowd on its feet singing well-known songs such as "Jessie's Girl," 'The Power of Love," "Don't You Want Me," "Footloose" and many others.
Event organizers said there were more than 500 people for the final concert. There were seven bands on the main stage and two other acoustical acts. The crowds were big throughout the day and weren't deterred by two blasts of rain.
"It's bringing Albion out," said Bernie Baldwin, one of the event organizers. "I love it."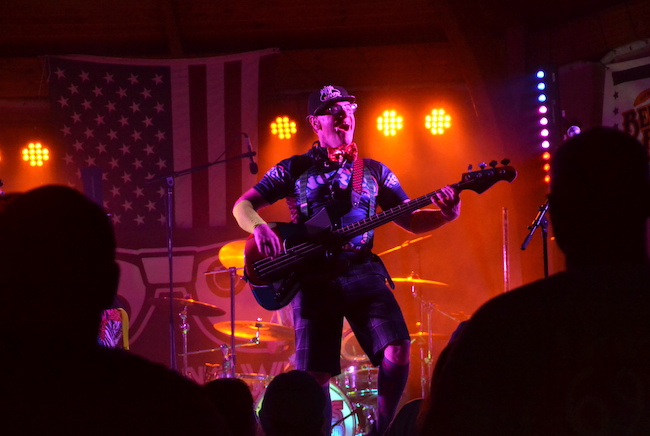 John Gibbon plays the guitar and maintained a high energy for the performance, frequently high giving and interacting with the crowd at the new amphitheater at Bullard. The band members wore pocket protectors, taped glasses, suspenders and bright-colored shoes.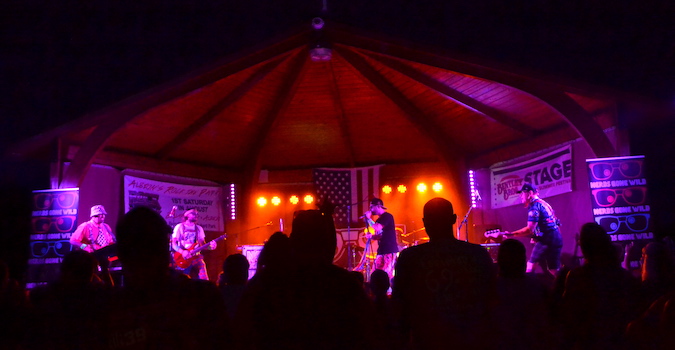 The band members include John Gibbon on bass, guitar and vocals;  Ed Wyner on lead vocals and guitar; Eddy Tabone on drums and vocals; Brian Beaudry on keyboards and vocals; and Eric Rovner on lead guitar and vocals.