Neighbors rescue gazebo that floated away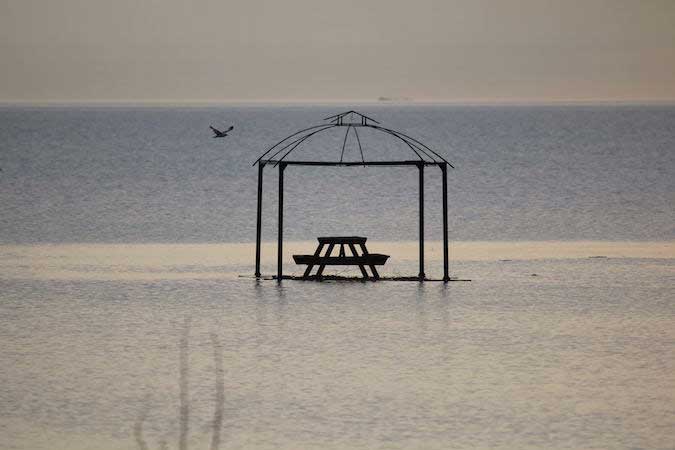 Photos courtesy of Elizabeth Carpenter
CARLTON – Elizabeth and Bill Carpenter looked out at the lake on Tuesday morning and saw a gazebo floating away.
The husband and wife, residents of Green Acres Drive, hemmed and hawed. It was a long way out in the lake. But they decided to go get the gazebo, which was owned by a camper at the Green Harbor Campground and Marina.
It was an arduous task, attempted on Mr. Carpenter's 60th birthday. They rowed out to the gazebo, about 1,500 feet away, bringing along a rope in their canoe.
They were joined by Geoffrey Whittier and Kenny Lonnen, who came out in a row boat and tied on the gazebo, a platform with a picnic table and the posts and frame for the canopy. There was also some lake debris on board. It took 1 1/2 hours to bring it in.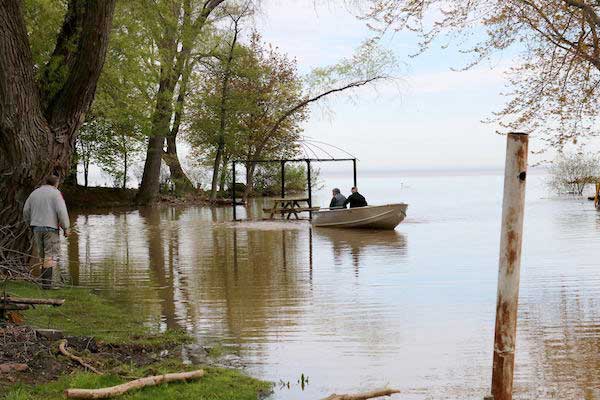 Geoffrey Whittier and Kenny Lonnen row a gazebo back to the Green Harbor Campground and Marina on the western end of Carlton.
"We knew it came from a camper in Green Harbor, but no campers are allowed back yet and I would have liked someone to do that for me!" Mrs. Carpenter said in a message. "I just did not realize how much work it would be. It was floating out fast!  And by the time my Husband (Bill) and I headed out, it was about 1500 feet out. Just being good neighbors, we look out for each other down here!  What a mess our shoreline has sustained!!!"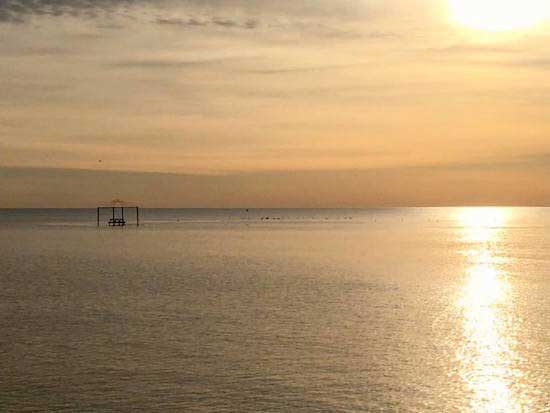 "It was a shocker to see it floating intact so far out!" Mrs. Carpenter said.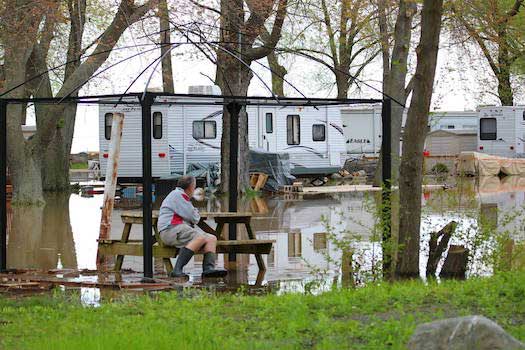 The gazebo is shown after it was brought back to the campground.