Neighbors help neighbors dig out from snow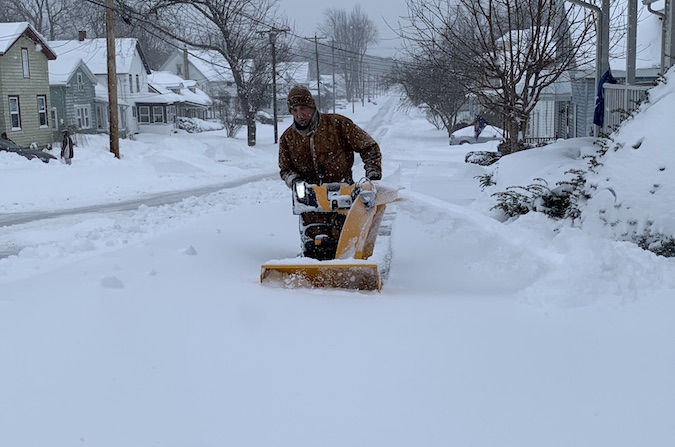 Photos by Tom Rivers
ALBION – Rich Monacelli runs his snowblower along the sidewalks of East Park Street in Albion, clearing a path in front of his neighbors' homes.
Many people are out today helping their neighbors clear out their driveways and sidewalks from a massive snow dump of about 18 inches.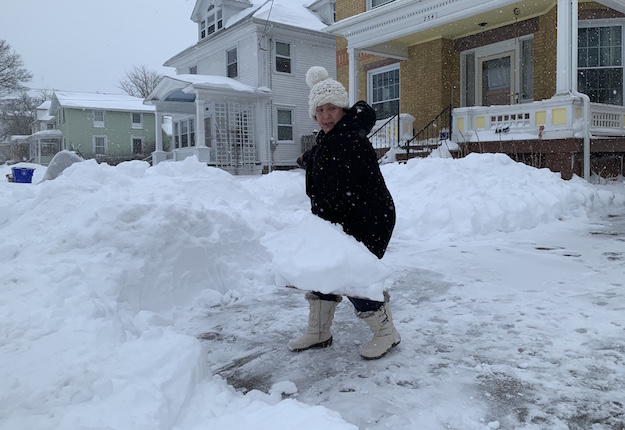 Malvy Rivera shovels out her driveway on West Park Street in Albion. She said it was one of the biggest snowfalls she could remember.
A winter storm warning remains in effect until 7 p.m. The National Weather Service said another 4 to 6 inches would fall from 10 a.m. to 7 p.m.