Neighborhood trees are in bloom throughout Orleans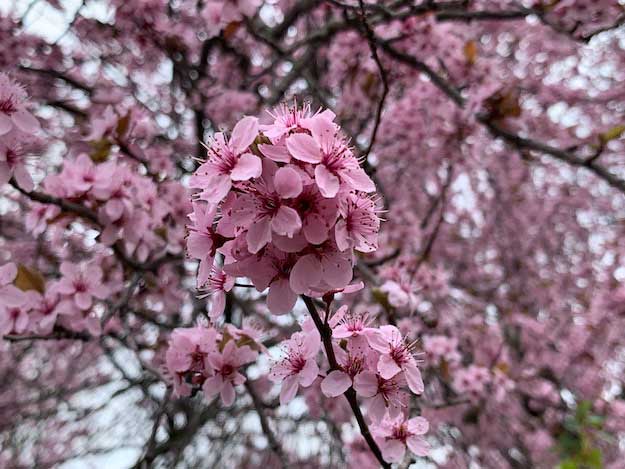 Photos by Tom Rivers
ALBION – This is a nice time of year for a walk or a drive around the neighborhoods of Orleans County. Many of the trees are in bloom, including the cherry tree in the top photo. That tree is in a front yard on East Park Street in Albion.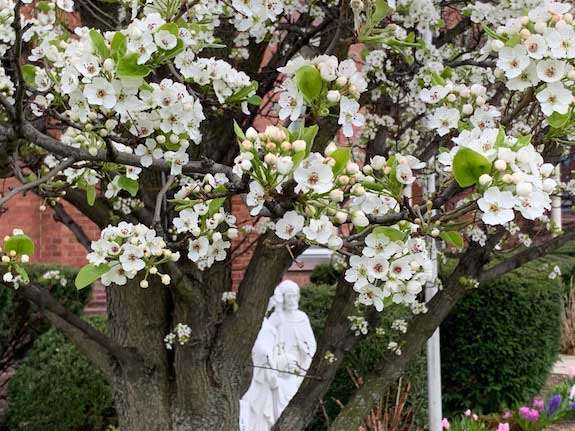 This dogwood is in front of the rectory for the Holy Family Parish in Albion, at the corner of West Park Street and Main Street. The statutes of a family are in honor of the Rev. Richard Csizmar, the parish's priest the past 26 years.
There is a freeze watch tonight and Tuesday morning in Orleans County with temperatures in the upper 20s to low 30s. Hopefully the cold weather won't cause the petals to fall off the trees.