Nearly 300 students perform in All-County Music Fest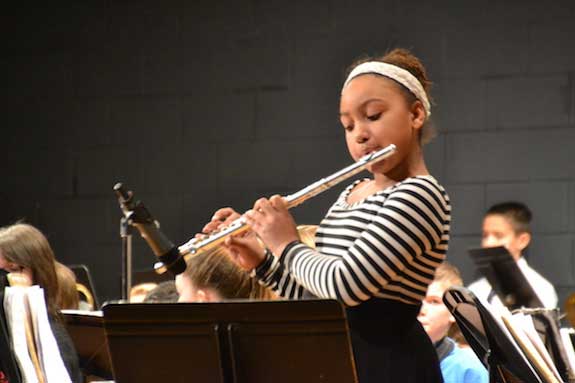 Photos by Tom Rivers
LYNDONVILLE – Iyanna King of Medina plays her flute in a solo during Saturday's Orleans County All-County Music Festival in Lyndonville. Iyanna performed with the elementary band, a group of 93 students from the five school districts.
There were nearly 300 students in the All-County Music Festival from all Orleans County school districts – Albion, Holley, Kendall, Lyndonville and Medina. The concert including the elementary band, junior high chorus, and high school band. Next month there will be another All-County Music Fest featuring the elementary chorus, junior high band, and high school chorus.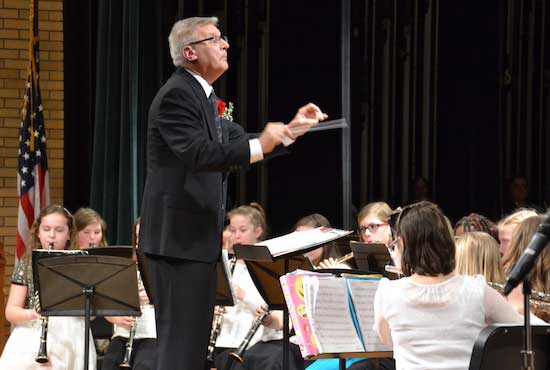 The elementary band was led by Tom Dylag, a band teacher at Pembroke. The All-County Band performed four songs, "Cape Breton March," "Shades of Gold," "Blues is my Favorite Color," and "Clark Meadowlands."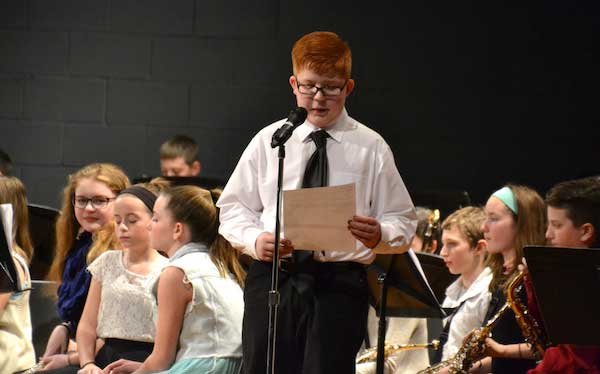 Nicholas Andrews of Albion introduces one of the pieces performed Saturday by the elementary band.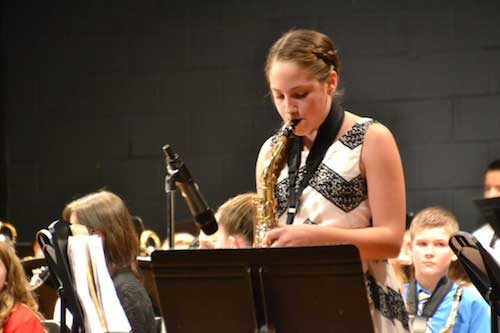 Lorelei Dillenbeck of Lyndonville plays the alto saxophone in her solo with the elementary band.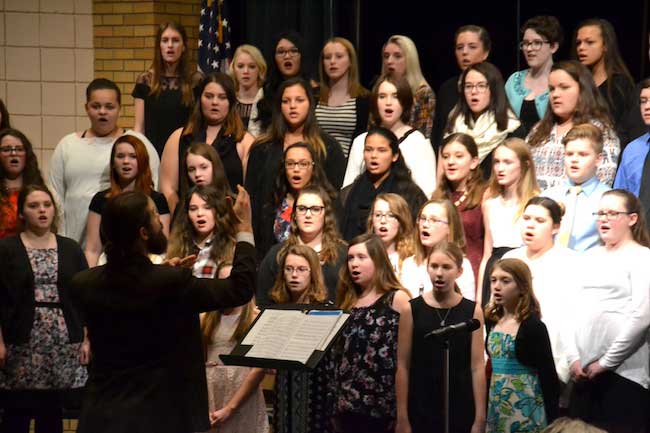 Drew Burke, director of choral activities for grades 5 through 12 in Barker, served as guest conductor of the junior high chorus, which included 104 students.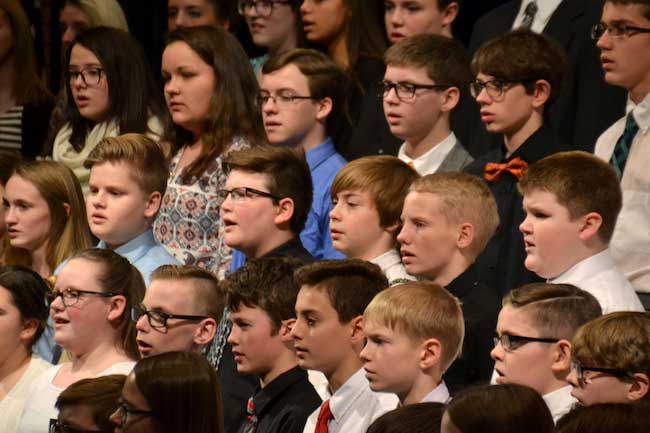 The junior high chorus performed five songs, including "Come in From the Firefly Darkness," "The Tiger," "The Wind," "Chapua Kali Desemba," and "American Folk Rhapsody."
Layna Viloria of Medina, front left, and Tamara Huzair of Lyndonville were featured soloists in the junior high chorus.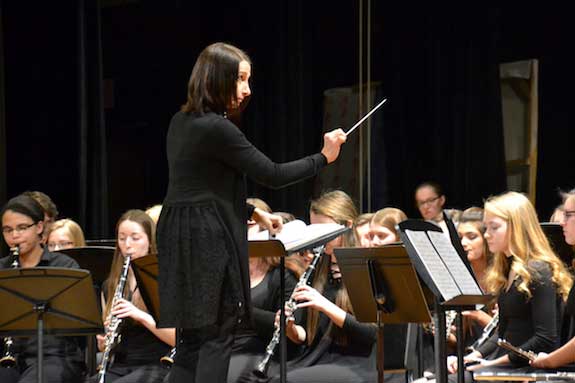 Nancy Russo, director if instrumental music at Hilton, served as guest conductor for the high school band on Saturday. The band included 82 students who performed three songs, "The Klaxon," "Shortcut Home," and "Chorale and Shaker Dance."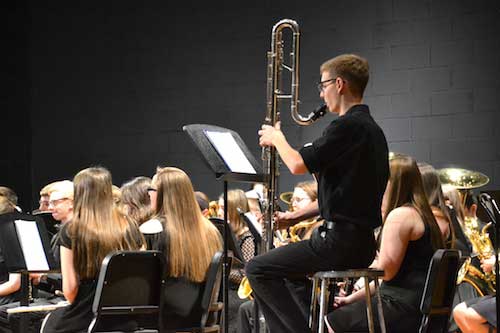 Zachary Moore of Albion played the contra-bass clarinet.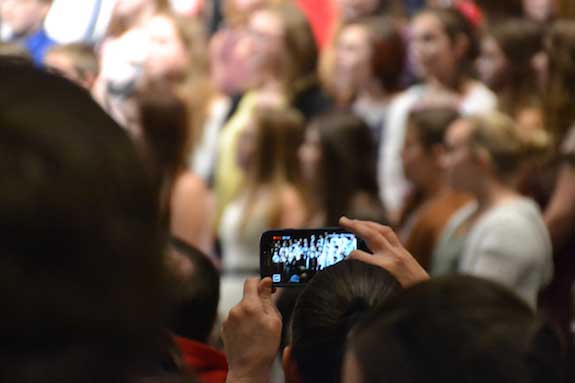 A parent takes a video of the performance on Saturday at a packed Lyndonville auditorium.