Nearly 2,000 attended summer reading program at Hoag Library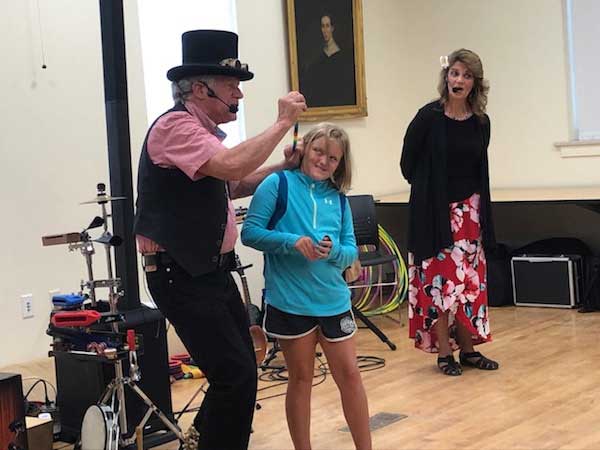 Photo courtesy of Hoag Library
ALBION – Buffalo and Brandy performed on Thursday at Hoag Library to wrap up the summer reading program at the library, which had a theme, A Universe of Stories.
The total attendance for the summer reading programs was 1,868, including 84 at the wrap-up party on Thursday.
There were 266 participants in the summer reading program, from young children to adults, said Teresa Gaylard, Hoag's children's librarian.
The young children completed 503 literacy activities, while kids read for 1,499 hours and adults finished 276 books.