Nearly 200 beat the Polar Bear in Olcott race to benefit fire company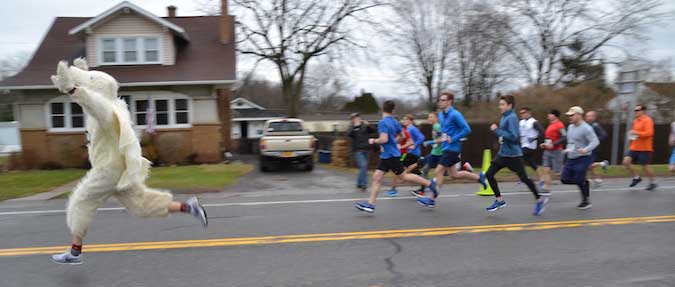 Photos by Tom Rivers
OLCOTT – The Polar Bear took off in a sprint in this morning's 22nd annual Polar Bear 5K and Kids Race at Olcott. The race in its first 21 years was run by the YMCA as a benefit for Camp Kenan. When the Y decided not to continue running the race this year, the Olcott Volunteer Fire Company took it over.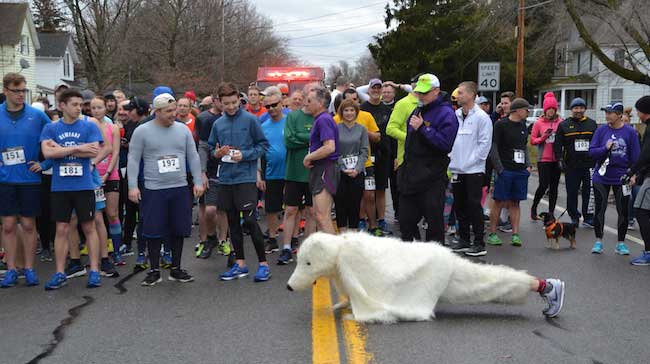 The Polar Bear was quite animated with its stretching routine and calisthenics, including push ups, before the race.
There were 188 runners registered for the race today. The event included a pancake breakfast. Runners who finished ahead of the bear received a T-shirt that said, "I Beat The Bear." All of runners beat the bear, which stopped along the course to cheer on the runners and give high-fives.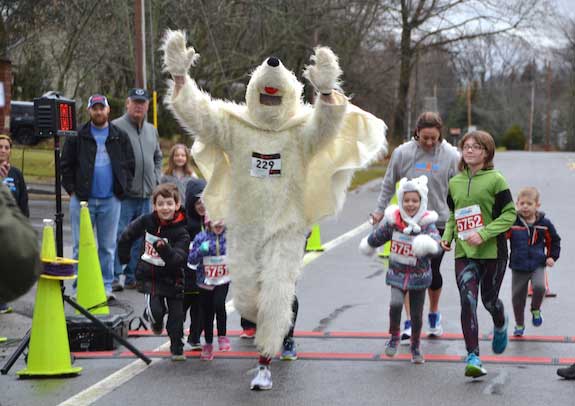 There also was a "fun run" before the 5K and the Polar Bear joined this group of kids in the race that was about a half mile.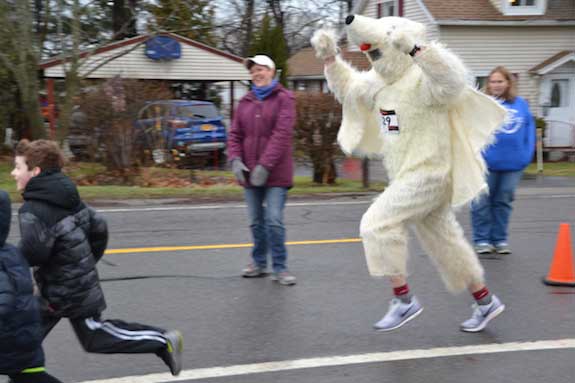 The Polar Bear cheers on some of the kids in the fun run.
The top finishers in the 5K included Collin McCabe of Newfane for the males in a time of 19:05 and Kelli Dimon of North Tonawanda for the females in a time of 22:28.
Olcott next Sunday on March 4 will host the 49th annual Polar Bear Swim for Sight, when about 1,000 people are expected to plunge into the lake.