Nearly 100 energetic youngsters attend Albion cheerleading camp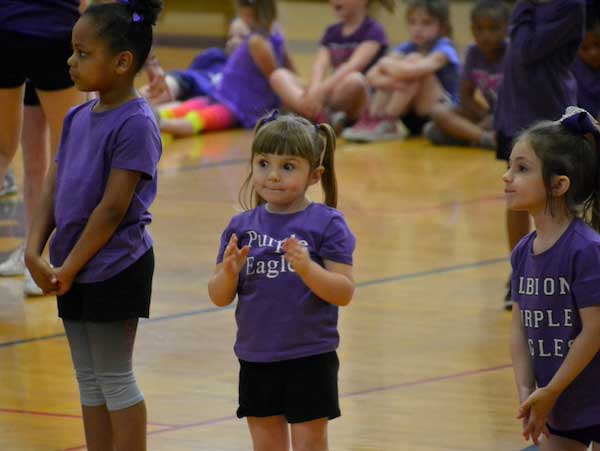 Photos by Tom Rivers
ALBION – Eulalie Panek, 4, (center) has fun during today's cheerleading camp finale in Albion.
There were lots of enthusiastic Purple Eagle backers this week during the camp in the elementary school gym.
High School cheerleading coach Renee Liberti led the week-long camp with 91 kids from grades Pre-K through junior high. The 91 participants represents an increase from recent years.
Some of the high school cheerleaders and leaders of the cheerleading program through AYSAP (Albion Youth Sports Athletic Program) assisted with the program, where kids learned several cheers.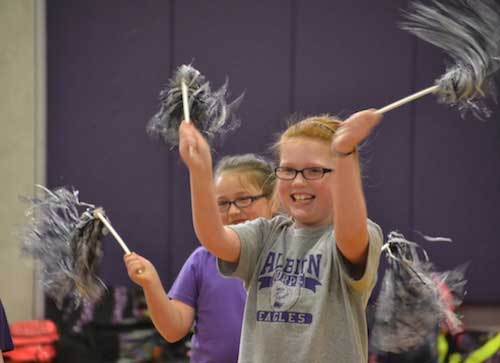 Olivia Andrews, 8, is all smiles with the pom poms during one routine.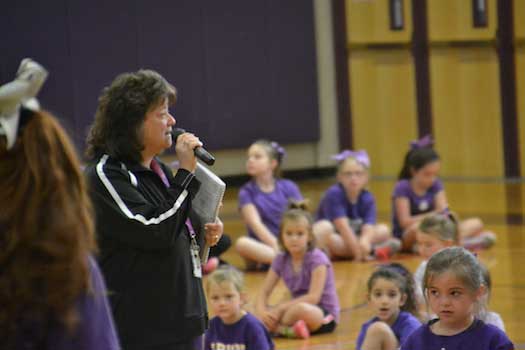 Renee Liberti, the high school cheerleading coach, addresses parents and the participants during the camp finale.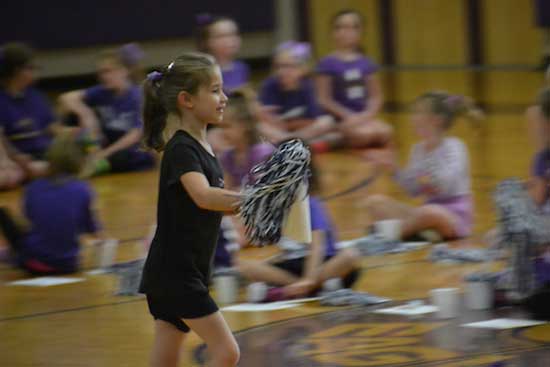 Julia Graham is happy after getting her own pom poms, a certificate and a cup for completing the camp.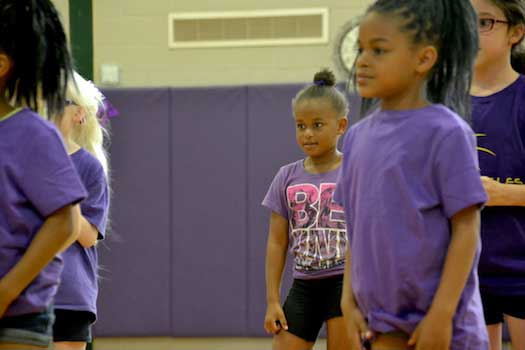 This group gets ready to show the crowd what they learned during the cheerleading camp.