Nativity scene packed up until next Christmas season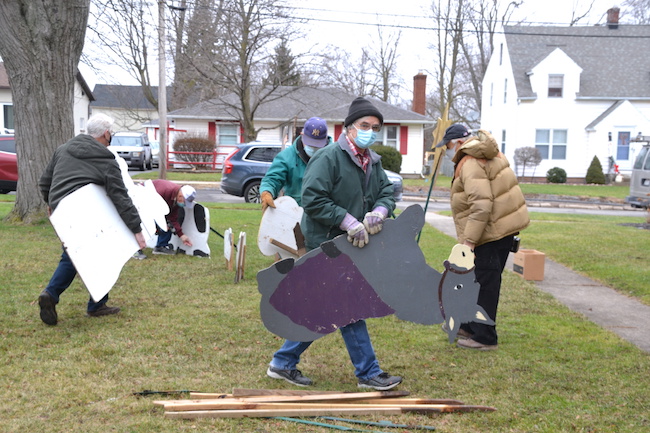 Photos by Tom Rivers
HOLLEY – Don Welch, a member of the Holley Presbyterian Church, was among the volunteers out this morning, putting away the cutouts of a Nativity scene that were in front of the church on Route 31.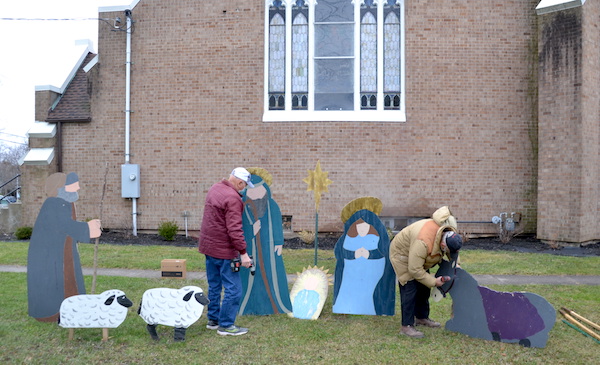 Fred Roeck, left, and Glenn Maxon detach the cutouts from stakes that held them up. The cutouts were then put in the basement and will be out again for the Christmas season in 2021.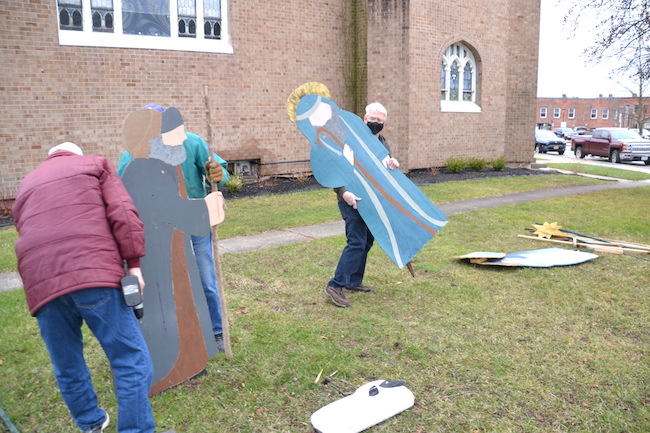 Ron Meiers was among the volunteers who took care of the task this morning.