National Night Out returns to Orleans County for first time in 3 years
About 700 attend event outside middle school in Medina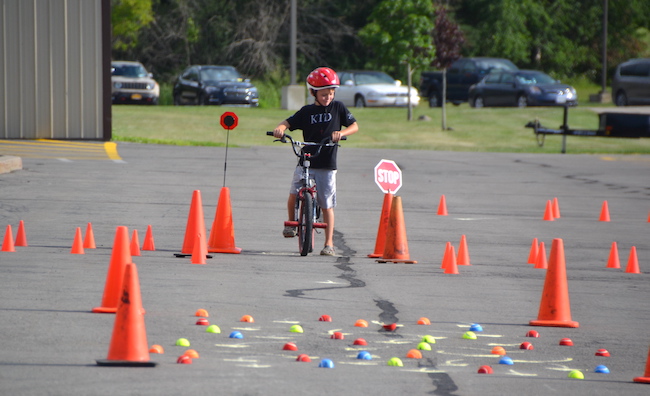 Photos by Tom Rivers
MEDINA – Mason Cady, 8, of Kendall rides in a bike rodeo on Tuesday evening at the National Night Out in Medina, outside the middle school.
The event was free to the community and connected residents with local law enforcement officers and other first responders, as well as agencies.
National Night Out was cancelled in 2020 and 2021 due to Covid restrictions and concerns. The event, in its first five years, was held at Bullard Park in Albion.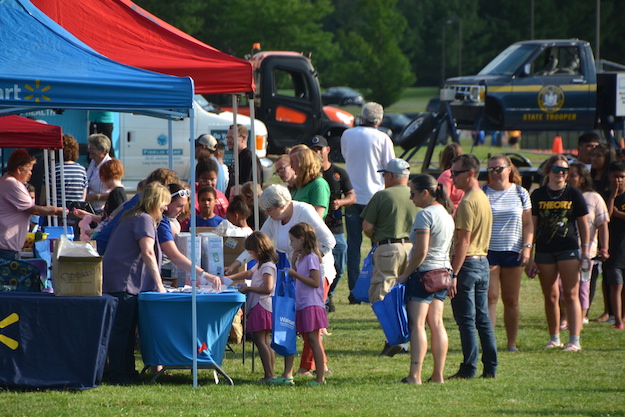 About 700 people attended the National Night Out.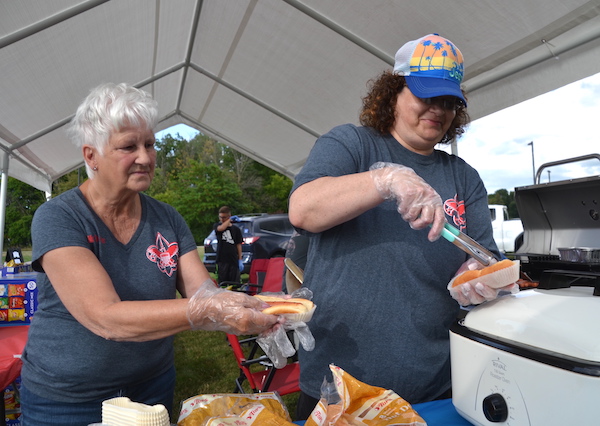 Penny Miller, left, and Kim Brueckner serve up hot dogs. They were volunteering with Boy Scout Troop 28, which had 800 hot dogs ready for the event.
The Walmart in Albion donated the hot dogs and bottled water. Burger King in Albion donated the ketchup and condiments.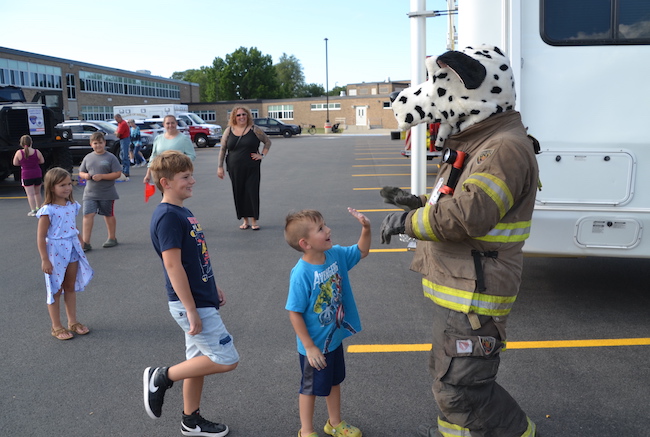 Jonah Fisher, 5, of Albion high fives Sparky the Fire Dog. Jonah's dad, Medina firefighter Adam Fisher, wore the costume of the friendly dalmatian.
Jack Smith of Medina is next to Jonah, ready to greet Sparky.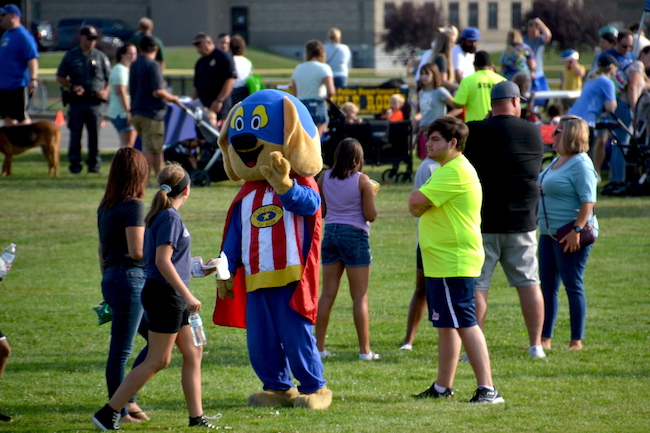 The Safety Pup also attended National Night Out and greeted community members.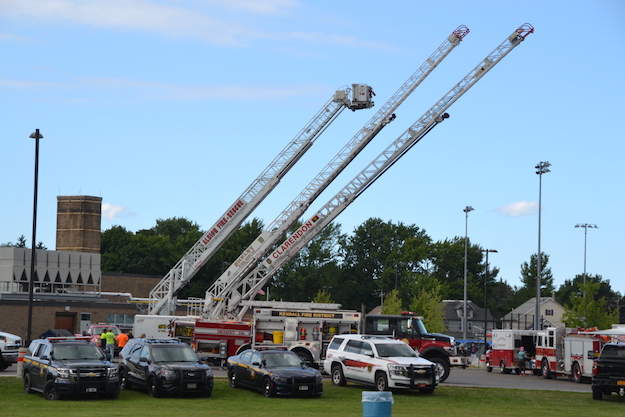 A lineup of fire trucks was available to tour, including ladder trucks from Albion, Clarendon and Shelby.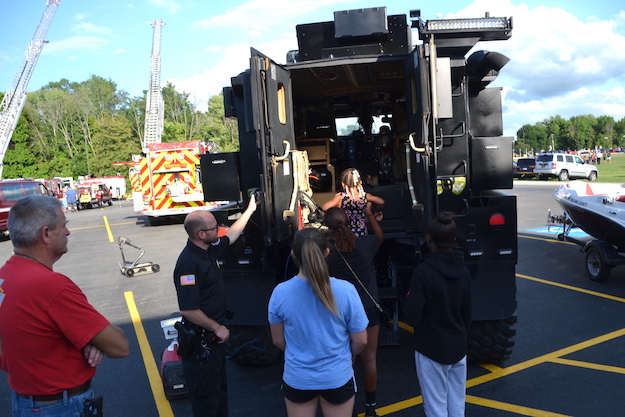 David Mogle, Albion police chief, let people take a peek at the Albion PD's SWAT vehicle which is available for responses in the county and region.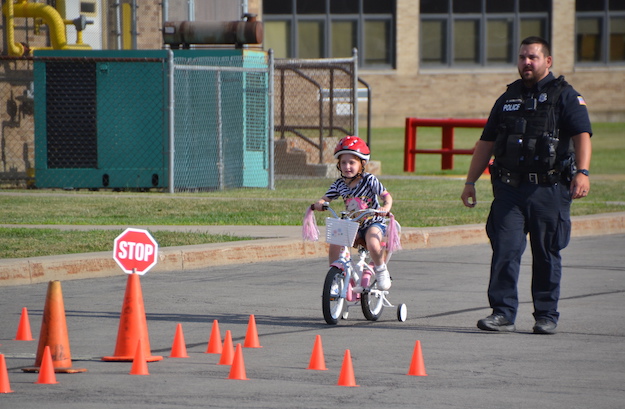 Medina police officer Dustin Meredith assists Gabriella Burtwell, 5, of Medina in completing the bike rodeo course.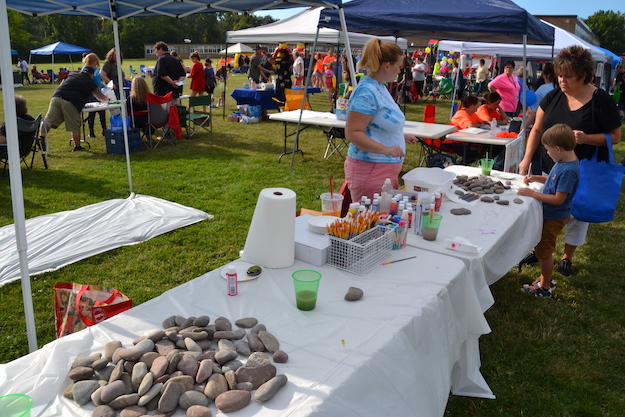 Crystal Elliott of Medina gave people a chance to paint rocks. She leads the "Medina Rocks" group on Facebook.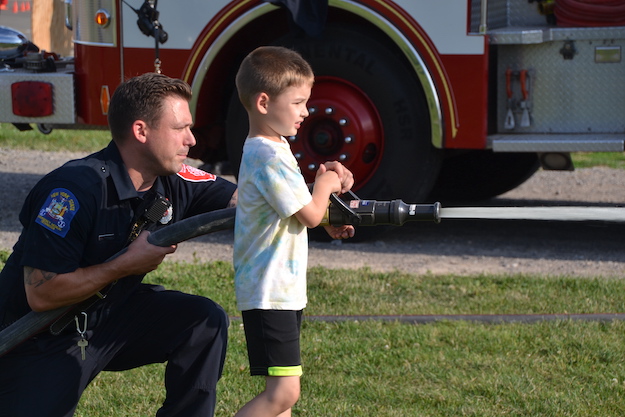 Medina firefighter Dustin Pahura helps Phoenix Konieczny, 5, of Medina aim a hose and direct water at targets.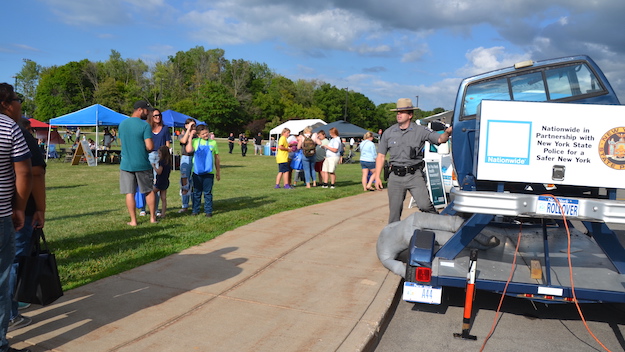 State Trooper Doug Rich showed people a roll-over simulator to emphasize the importance of wearing seatbelts.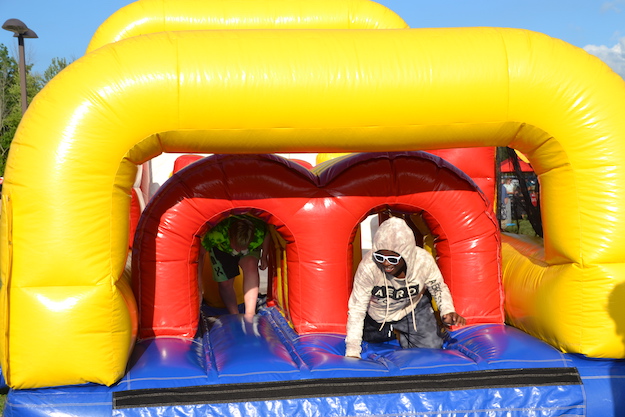 These kids enjoy sliding down and climbing through a bounce house.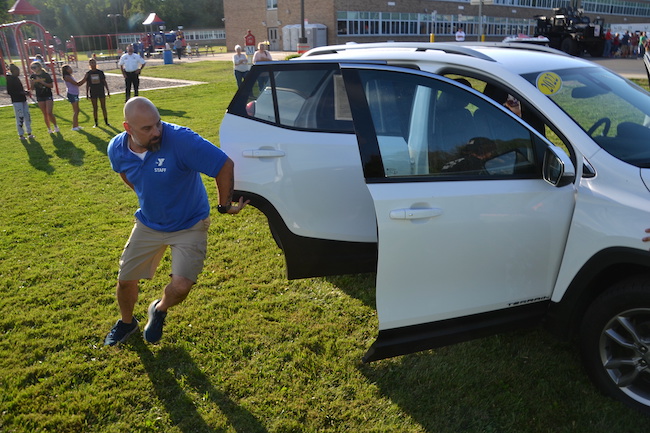 The battle of belts was won by Jesse Cudzilo and his family – wife Katie and sons Caleb and Noah. Cudzilo is the new director of the Orleans County YMCA. They topped seven other teams by putting seat belts on, and then rotating to four different seats. They did it in 40.44 seconds.
The 2022 GMC Terrain was made available for the event by Hartway Motors Chevrolet.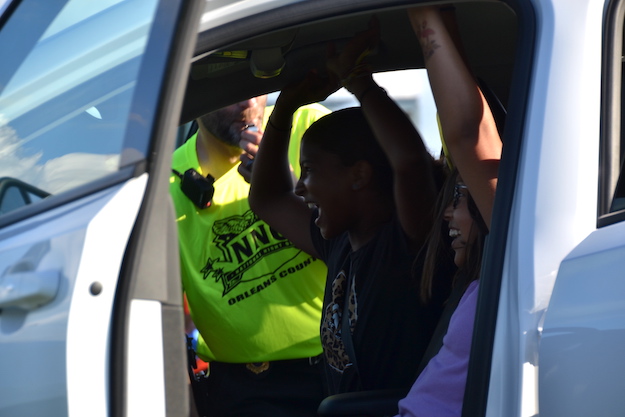 These girls put their hands up after getting their seat belts on. They are Ashlyn Fisk, right, and Harmoni Wilson. Other members of team "Oreos" included Caliyah St. Louis and Mia Kujawa. They were the top youth team with a time of 53.16 seconds. Medina Police Department Lt. Todd Draper was referee in back and blew the whistle when they were done.