National Guard working to fight flooding in Kendall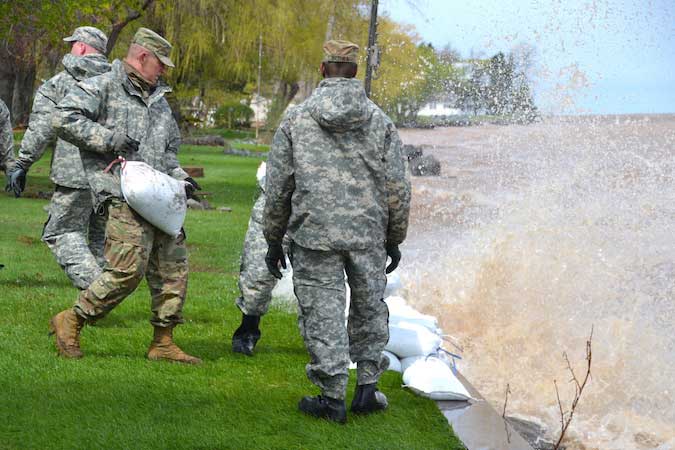 Photos by Tom Rivers
KENDALL – There are about 20 members of the National Guard from Rochester working in Kendall today, placing sandbags along the shoreline.
This photo shows a group adding sandbags to a property on Ed Rose Shores. Many Kendall residents on this stretch of road have lost several feet of their backyards in the past two weeks to the lake, which is about 2 feet above normal. The northerly winds are also sending waves to the shoreline, overpowering some break walls and chewing away the soil.
A lakeshore flood warning remains in effect until 8 p.m. today for Orleans and Niagara counties.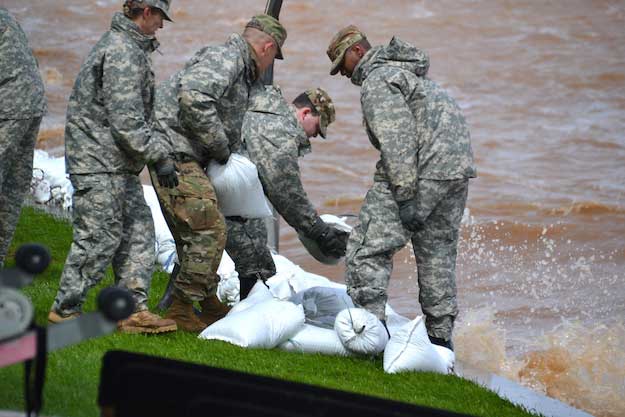 The National Guard also had 20 people in Kendall on Saturday and may double its presence on Monday with 40 Guardsmen.
Kendall has filled about 25,000 sandbags in the past two weeks. Warren Kruger, the town highway superintendent, said they have been successful in some spots as temporary protection from the lake.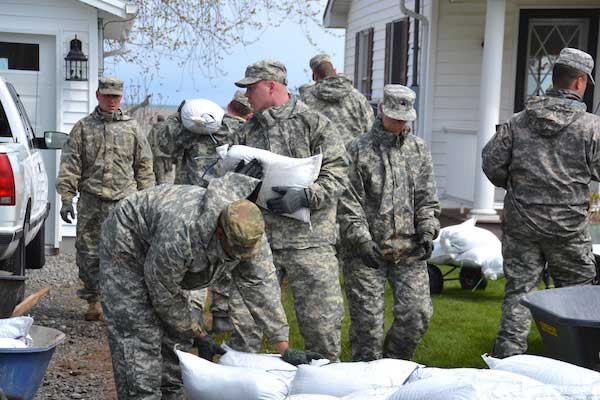 The town has been dropping pallets of sandbags for lakeshore residents. The National Guard is then lugging the sandbags in place by the shore.
Kruger, the town highway superintendent, said the assistance from the National Guard has been "huge" in getting the 50-pound sandbags in place this weekend.
Kruger also praised the 50 to 75 town residents who have been volunteering this weekend, filling sandbags in the highway garage. They filled 3,600 sandbags on Saturday and are doing 800 an hour today.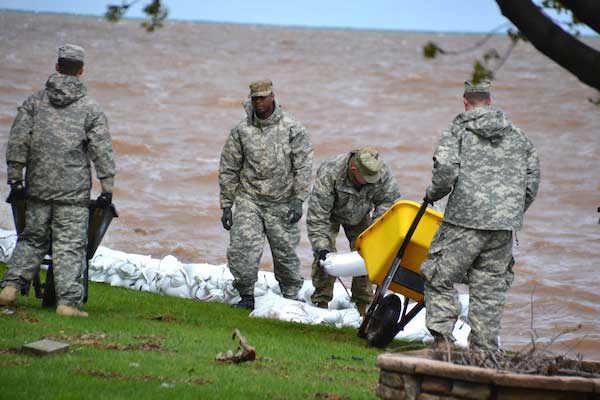 Because the backyards are so muddy, in many places it's too difficult to get in machinery to help move the sandbags close to the lake. The Guardsmen either carried them or used wheelbarrows.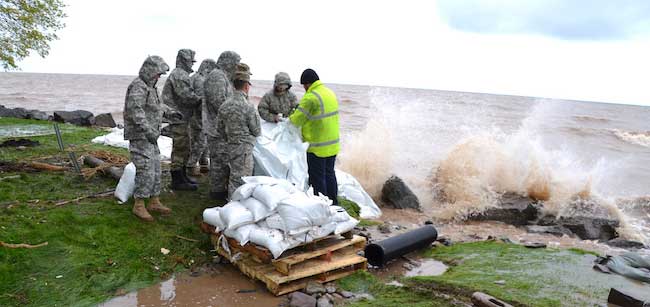 This backyard on Knapp Shores has been getting pummeled with waves this morning. The Guardsmen put about 50 sandbags in larger bags to help ward off the waves. The larger bags have been donated by farmers who used them for seed, feed or fertilizer.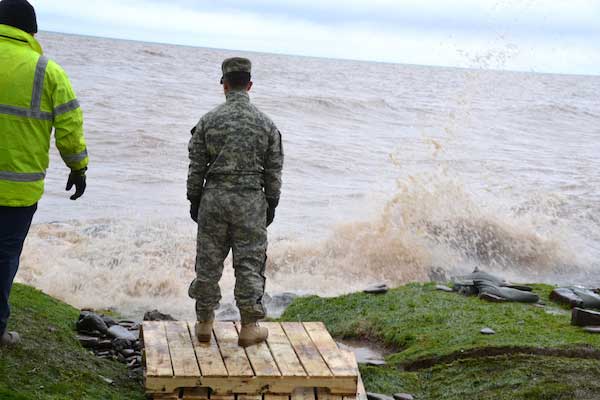 A Guardsman stands on pallets while waiting for more sandbags. This homeowner has lost several feet of property in the past few days.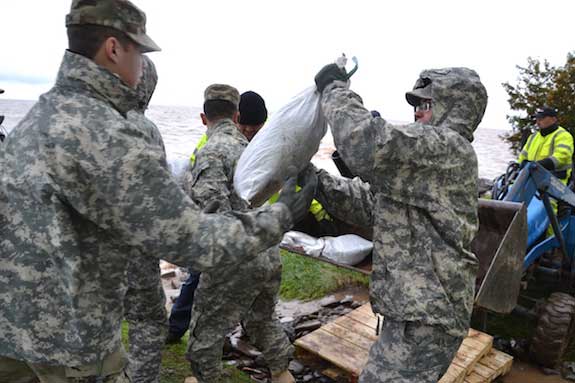 The National Guard works together to get the sandbags in place in Kendall.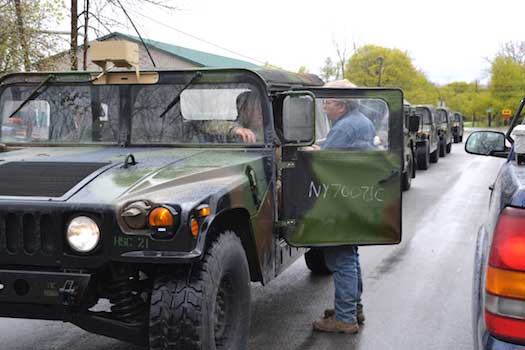 The National Guard arrived about 10 a.m. in a caravan of Humvees. Kruger, the highway superintendent, greets them on Crandall Avenue by the highway garage.