Mustangs turn in top performance at home field band show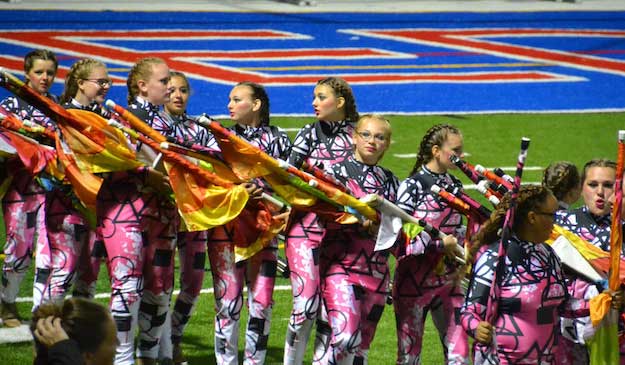 Photos by Tom Rivers
MEDINA – The color guard for the Medina Mustang Marching Band makes its way on to the field on Saturday. The Mustangs hosted the Fall Festival of Bands at Veteran's Memorial Park.
Medina's score of 79.30 was the highest score among the top bands, which also included Falconer/Frewsburg, Marcus Whitman, Girard, Le Roy, Pioneer, Webster, Orchard Park, Jamestown and Lancaster.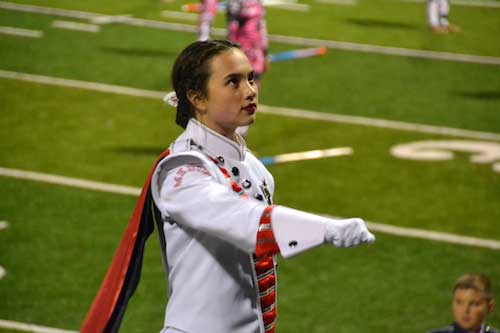 Maisie Griffin is the drum major for Medina. She is ready to lead the band in its performance of "Together As One." This is Medina's 52nd year as a marching ensemble.