Mustangs, Purple Eagles both stay undefeated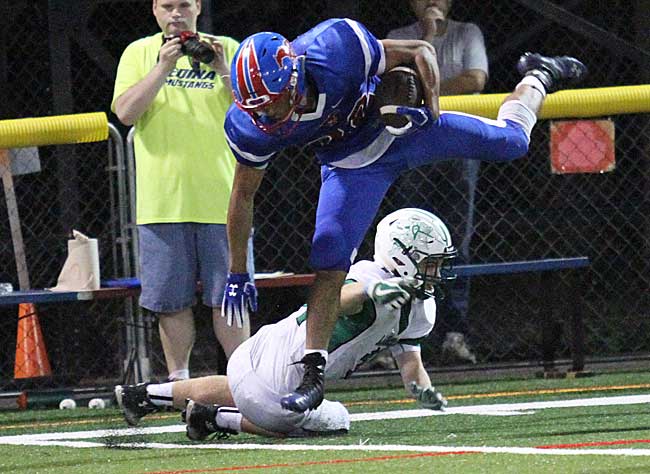 Photo by Cheryl Wertman – William Braswell of the Medina/Lyndonville/Barker football team goes over the tackle attempt of Lew-Port's Cooper Krawczyk during the Mustangs win over the Lancers, 28-13, on Friday at Vets Park in Medina. The Mustangs improved to 3-0 on the season.
The Albion Purple Eagles also went to 3-0 with their third lopsided win of the season. Albion defeated Burgard, 39-12.
Click here for more coverage of the games in Local Sports.