Mustang Band takes first at Liverpool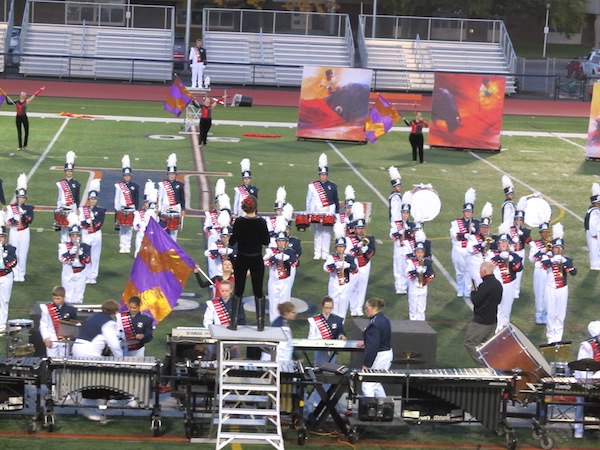 Provided photo
The Medina Mustang Marching Band competed for the fourth time this season when the band traveled to Liverpool on Saturday. There were seven bands in three categories, performing their shows.
In the SS1 class, Medina took first place with a score of 84.40 followed closely by New Hartford in 2nd place with a score of 84.35.
Marcus Whitman was a sole competitor in SS3 and was first with a score of 68.40. In National bands, Victor took first place with a score of 90.50, followed by West Genesee in second with a score of 89.65 and Baldwinsville in third with 87.70. Liverpool performed in exhibition.
There are three shows left for Medina before the state championship. The band will compete Oct. 15 in Victor, Oct. 22 in Orchard Park and Oct. 23 in Webster.
The championships are fast approaching on Oct. 30 at the Carrier Dome in Syracuse.  For more on the state championship, go to the New York State Field Band Conference website by clicking here.