Mustang band opens season with highest score in Jamestown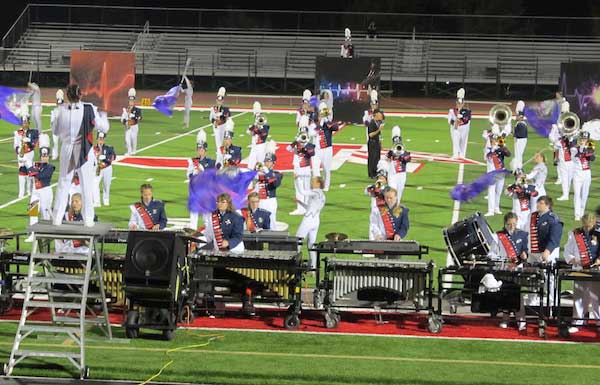 Provided photo
JAMESTOWN – The Medina Mustang Band performed in competition for the first time this season on Saturday at Jamestown. The band was led onto the field by Drum Major Shelby Green and Assistant Drum Majors Brigid Keller and Madison Kenward.
Their show – "With Every Heartbeat" – explores the use of music to portray the different paces of our heartbeat in response to changes in our lives such as love, excitement, sadness, anger and joy.
In SS1 Medina came in first place with a score of 77.45. It was the highest score of all eight bands that performed that night. This Saturday, Sept. 23, Medina will host the Fall Festival of Bands at Veterans' Memorial Park starting at 6 p.m.