Musicians play concerts from boat along the canal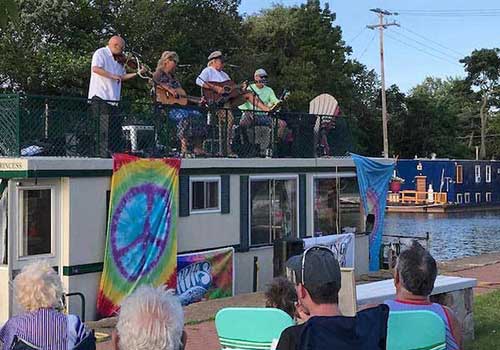 Photos courtesy of Kim Pritt
ALBION – The Traveling Towpath Troubadours performed concerts in Medina and Albion on Sunday. They are pictured here playing from a boat by Albion's canal park, between the Main and Ingersoll street lift bridges.
Bill and Kay McDonald of Batavia started the concert series in 2015, traveling with their band mates from the Old Hippies. The group calls themselves the Traveling Towpath Troubadours for the canal series.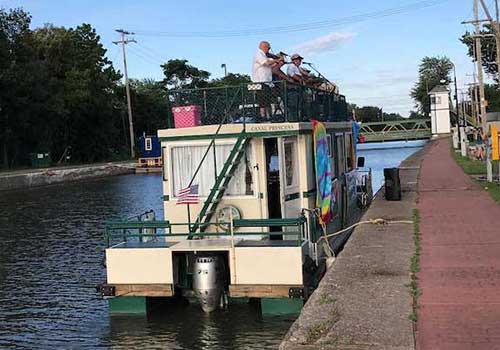 This year's concerts celebrate the bicentennial of the start of the construction of the canal. The Troubadours started the series on Friday in Lockport and have been working their way east, playing in the canal communities.
Today's concert will be at 6 p.m. in Holley at the village's canal park. The series concludes on Tuesday when the Troubadours head back west to the Widewaters in Lockport at 6 p.m.